It's party time! There is no better way to break in a new home than a celebration. It can be a housewarming party or a small get-together - you decide. But before friends and family head over, look around for any of those pesky little tasks that you might have forgotten about.
With the craziness of moving, it's the smallest things that get forgotten. It will probably be something you don't even think about until you are standing on a rickety chair trying to hang up your "One Direction" framed movie poster from 2013…too specific? Anyway, one thing that will make that room transformation a whole lot easier will be a step stool. Yes, a simple step stool. You probably had one at one time but pitched it, either because it wouldn't fit in the moving van or your mom wouldn't let you take hers. Luckily, Simplay3 has the handiest of the step stools - the Handy Home Step Stool. Durable and able to hold up to 300 lbs, this will be a stool that your mom will want to steal from you. Did you just find her Christmas present for this year? ;)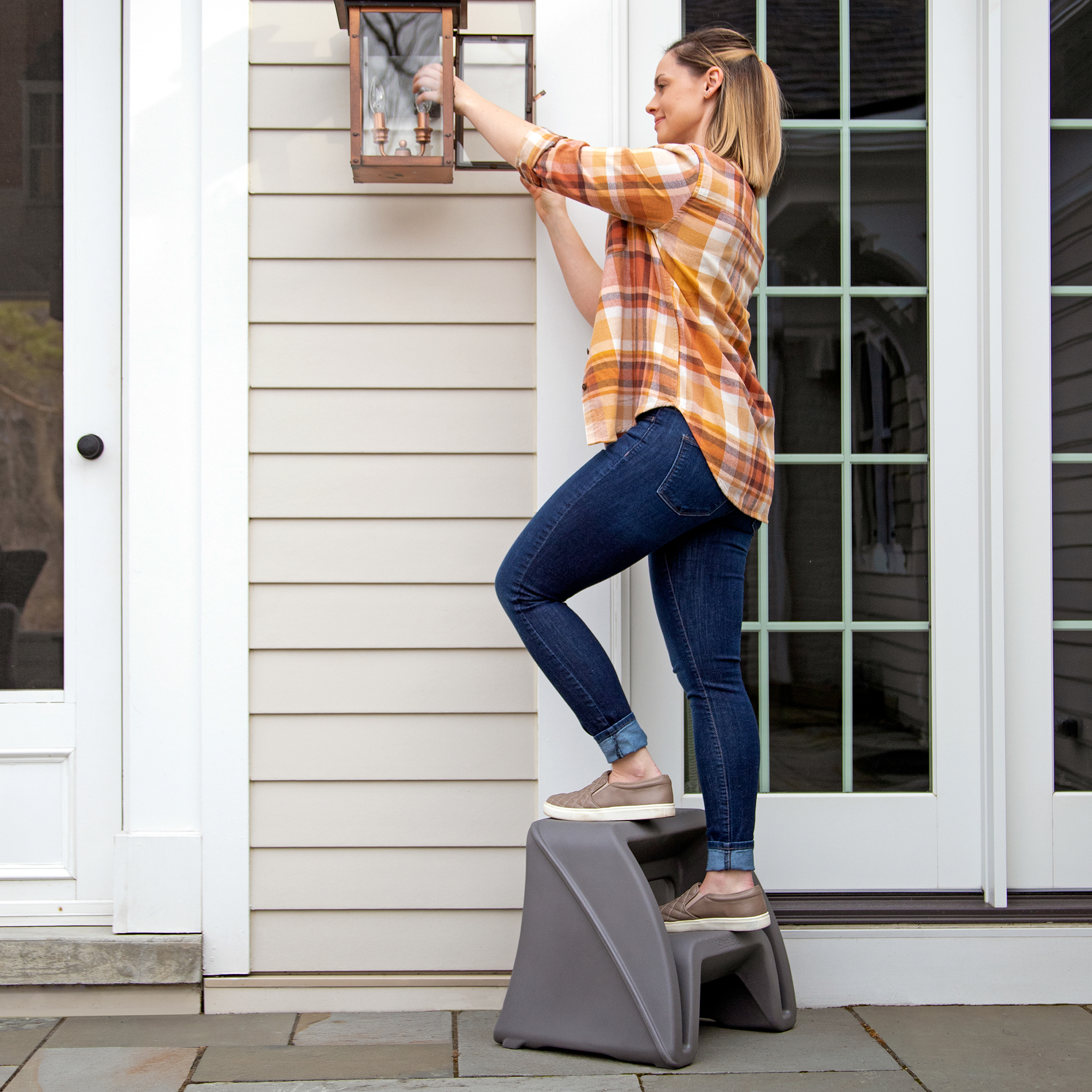 That handles the decorating part, but now where will everyone sit? With a new outdoor space, your options for quick and inexpensive furniture may be limited. Simplay3 (which always has fast and free shipping) has some lightweight and easy-to-store seats that are excellent for anyone just starting out, or those with limited storage space. The Handy Home 3-Level Seat is a perfect backyard addition. The 3-level design makes it so no matter how tall or short you are, you can sit comfortably because yes, while it's comical to watch your six-foot-three friend sit in a tiny chair, it may not be the most comfortable for them. These seats are also great for other tasks in the garage or house, and even around the fire to roast marshmallows in your very own fire pit.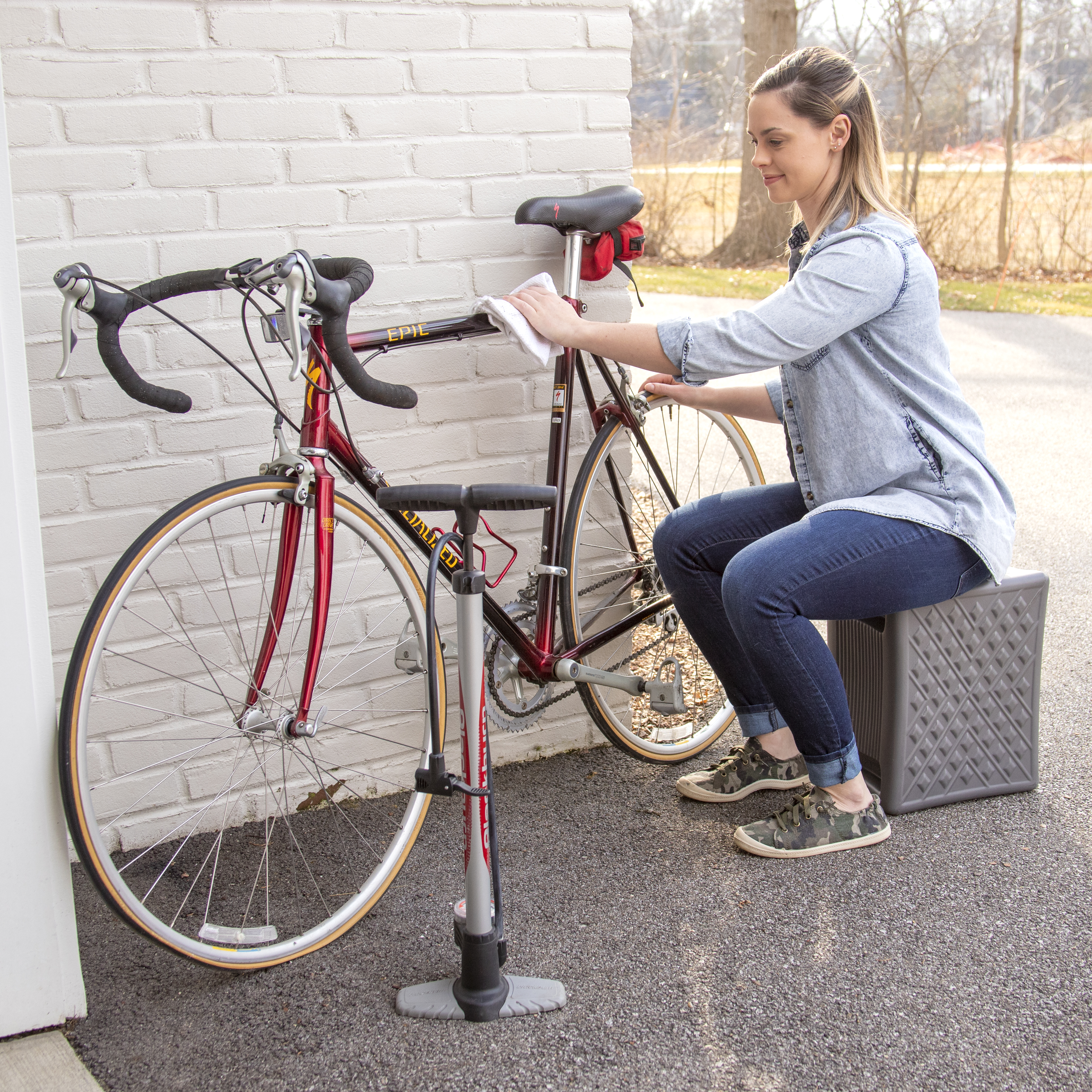 Speaking of marshmallows, how many times have you left the campfire sticky and with food all over? Store and create these delicious sweets on the Serve & Store Multi-Use Table from Simplay3. When making a s'more you usually end up with chocolate all over yourself as you're trying to construct a culinary masterpiece on your thigh. With this easy-to-clean and lightweight table, that's not an issue. Store all the extra accouterments for your delicious treats in the compartment below the table. And when your parents and grandparents have left, place ice and drinks in the bottom and you've got yourself a personal wine cooler for, well, your wine coolers.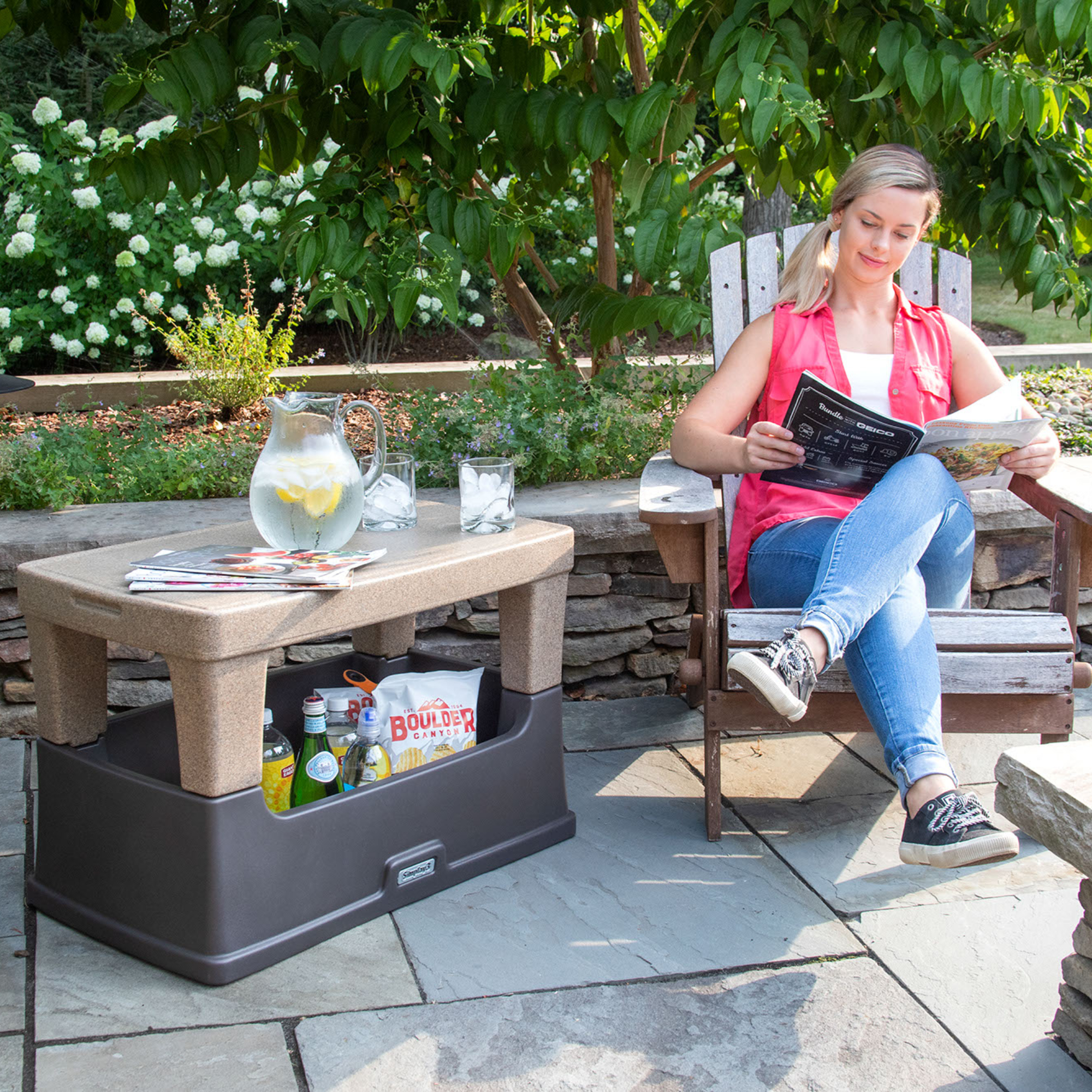 Your family and friends will be impressed no matter what. You have your own place! While there's a lot more to making your new space your own, a little maintenance and sprucing up will go a long way, so let Simplay3 help with durable, easy to clean American Home products.