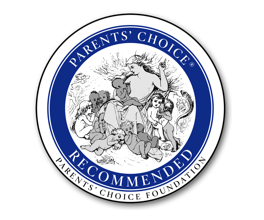 The nation's oldest nonprofit program created to recognize quality children's media, the Parents' Choice Awards Foundation has awarded the Play Around Kitchen and Activity Center, In and Out Activity Table, Elly Coupe with a Recommended Commendation.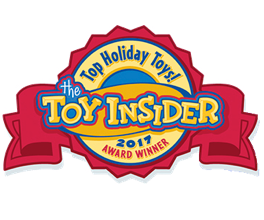 More than 80 years of combined experience in the toy industry, The Toy Insider 2017 Holiday Gift Guide has awarded Elly Coupe in the Toddler category. The Holiday Gift Guide is also featured in the November issue of Family Circle magazine.
Winners of the Oppenheim Toy Portfolio Platinum Award represent the most innovative, engaging new products of the year. The Super Coupe Pedal Trike and Elly Coupe are winners in the Preschool and Toddler categories.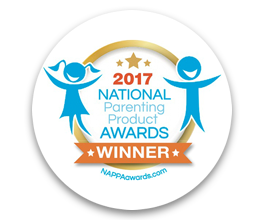 The National Parenting Product Awards is one of the longest running and most respected awards programs in the country. Independent expert judges and family testers have selected the In and Out Activity Table as a NAPPA award winner for best product for children and families.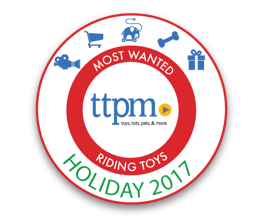 Toys, Tots, Pets, and More reviews more than 5,000 toys a year and has identified the The Super Coupe Pedal Trike as a 2017 award winner for TTPM Holiday Most Wanted Top 5 most popular toy in the Riding Toys category.
The Carry-All Companion
Easy Haul Flat Bed Cart
"My only problem, will be keeping it away from husband. Might have to buy him his own!"
– Jan G
Shop Now
Easy Haul Flat Bed Cart
$99.99
What our customers are saying
Super Coupe Pedal Trike
Cooler than a big wheel!
This is one of our more popular toys that all of my kids love to ride in! I like that it has the canopy as it gives them a bit of sun protection and it was pretty easy to put together. My son calls it his motorcycle!
Classic Mailbox
Thanks for an awesome product!
We just installed our new mailbox this weekend. I love it, have been looking for a gray color with two door entry and finally found it. Great price and very easy to follow installation instructions. Nice curb appeal.
Play Around Kitchen & Activity Center
Great compact kitchen
Our 3-year-old daughter loves this little kitchen! It's the perfect size for her to play with ... Like other Simplay3 products we own, it was a breeze to put together and I feel like it's certainly sturdy enough to last through years of play.