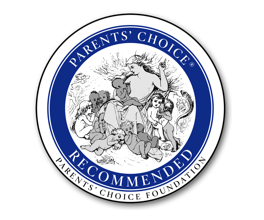 The nation's oldest nonprofit program created to recognize quality children's media, the Parents' Choice Awards Foundation has awarded the Play Around Kitchen and Activity Center, In and Out Activity Table, Elly Coupe with a Recommended Commendation.
The National Parenting Center awarded their Seal of Approval to Simplay3's Trail Master 2-Seat Wagon in 2018. Their Seal of Approval program is an independent testing procedure conducted by some of the world's most respected authorities in the field of child rearing and development.
Winners of the Oppenheim Toy Portfolio Platinum Award represent the most innovative, engaging new products of the year. The Super Coupe Pedal Trike and Elly Coupe are winners in the Preschool and Toddler categories.
The National Parenting Product Awards is one of the longest running and most respected awards programs in the country. Independent expert judges and family testers have selected the In and Out Activity Table and Fold & Go Rally Racer as a NAPPA award winners for best product for children and families.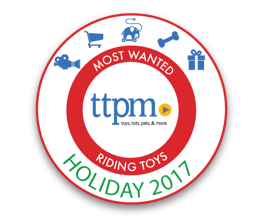 Toys, Tots, Pets, and More reviews more than 5,000 toys a year and has identified the The Super Coupe Pedal Trike as a 2017 award winner for TTPM Holiday Most Wanted Top 5 most popular toy in the Riding Toys category.
The Family Choice Awards recognizes the best products for the whole family. This awards program is one of the most coveted in the nation. Consumers recognize the awards as top recommendations for their buying decisions from "the source they trust most".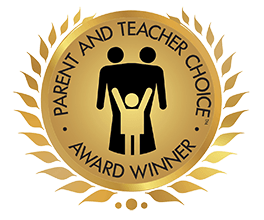 The Parent and Teacher Choice™ Awards are one of the most recognized international awards by both parents and teachers. Each year, the team honors products with exceptional quality and outstanding performance products for their brain-based learning principles, creativity, innovation and fun.
The Carry-All Companion
Easy Haul Flat Bed Cart
"My only problem, will be keeping it away from husband. Might have to buy him his own!"
– Jan G
Shop Now
Easy Haul Flat Bed Cart
$99.99
What our customers are saying
Rock Around Wobble Disk
Perfect for Us
"It's fun! My Grandson loves spinning and rocking, but also he insists that I take a turn so he can spin me around or rock me. He gets a big laugh when it's my turn, he thinks his Gemma is so funny!"
Young Explorers Adventure Climber
Sturdy construction and simple to put together!
"Fun outdoor toy Awesome and sturdy toy! We have it in our front yard, and my 15-months-old loves it, and so do his older visitors. They call our yard, 'the playground'. Assembly was super easy, even for one person; just push parts together. Cats love to sunbathe on it, too"
Carry & Go Track Table
We Use it for Everything
"Bought this for my 2 year old little guy and he is obsessed. Love that it is easy to store away and easy to pull back out to play with."
"Such an awesome concept! Great for my little boys. I intend to use with playdirt for an ultimate experience."
Carry & Go Garage
Amazing Strong Portable Garage for Toddlers!
"We absolutely love this Carry and Go Garage! It is portable and easy to pick up for indoor or outdoor play. It is Lightweight, durable easy to clean and store and there is no assembly required! It also has a working garage door which is so fun for storing his hot wheels or matchbox cars! I can see this toy being a staple at playtime for many years ahead!"