Earlier this month we shared our Gift Guide to Ride-On Toys that help promote mobility and coordination. If you're looking to promote imaginative play and social development our Activity Toy Gift Guide will help narrow down the options. Imaginative play starts with child directed play which is why you won't find any batteries in our toys. This allows kids to really explore their imagination without the toy "telling" them how they should be playing. From our Play Around Kitchen to the In & Out Activity Table, your child will find endless ways to create, building confidence, social skills and developing a lifelong curious nature.
Here's a chart of when our activity toys should be a consideration for your growing little one.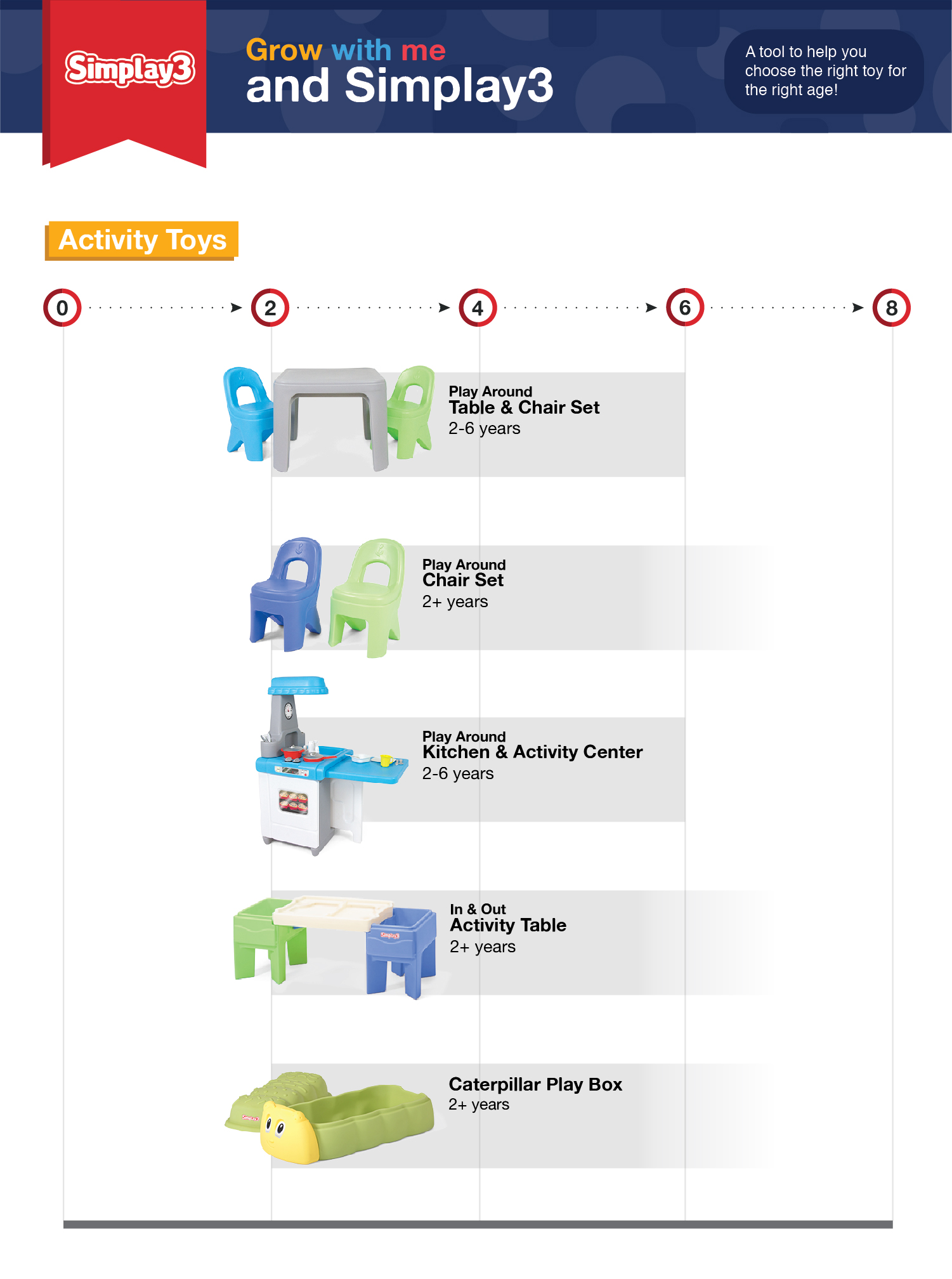 Learn more about our kids toy line to find the perfect gift for the little boy or girl in your life.