The new In & Out Activity Table is the perfect addition to any home for the playroom, deck, or backyard. This versatile activity table does it all and then compacts nicely for storage after playtime is over. Let's walk through all that this toddler table can do:
Sensory Play: complete with two deep side wells and a recessed table top, sensory play, and clean up, has never been easier. For more ideas on helping your toddler learn through water play, read here.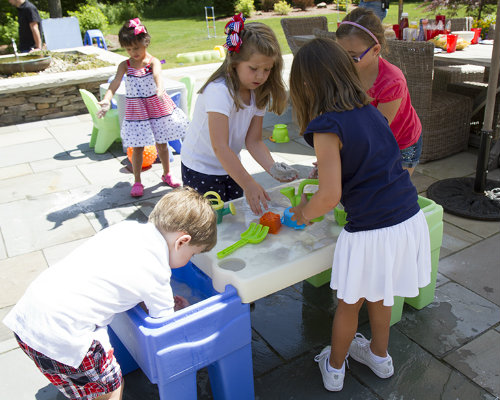 Arts & Crafts: flip the table top over and there is a flat surface ready for art projects galore!
Snack Time: On the same side, the In & Out Activity Table has four drink holders perfect for snack time and lunch. The plastic makes cleanup easier.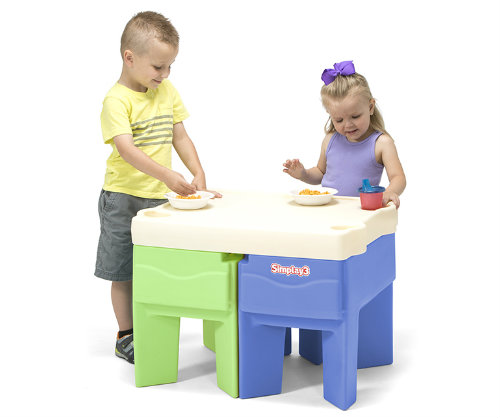 Storage: once playtime and snack time are over, simply put the bins together, place the cross bar diagonally across the bins and nest the table on top for a perfect fit to tuck away in a corner.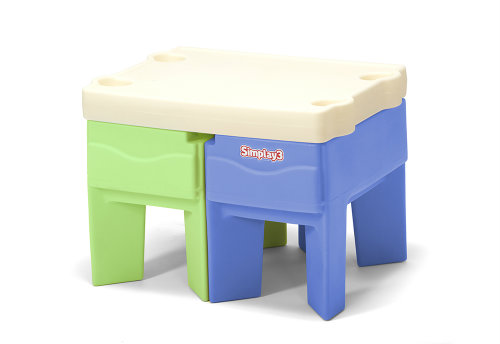 This activity table takes less than 30 seconds to transition between the different configurations.
With so many uses, the In & Out Activity Table makes for the perfect birthday or holiday gift and one that will have parents saying "Thank You". Learn more about the new In & Out Activity Table from Simplay3 today.