As summer comes to a close, you are probably storing away all the fun outdoor water tables from summer. But, not so fast! Give those water tables new life by turning them into fun sensory tables and bins for your little one to enjoy all year long!
Grab your pumpkin spice latte and some craft supplies - here's how to create the best harvest season themed sensory bin.
Supplies: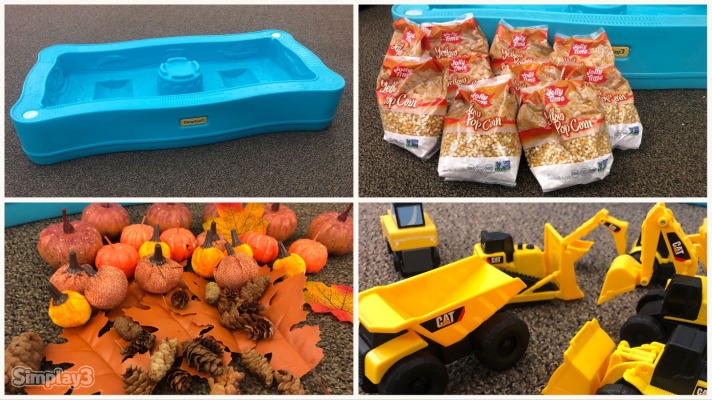 Water Table from summer (Used the Carry & Go Ocean Drive Water Play table)
Corn kernels (used ten bags from the local dollar store)
Fall craft supplies from a craft or dollar store (used about $10 worth of pumpkins, leaves, and pinecones)
Your favorite construction trucks (or your child's current obsession)
Step 1: Clean and dry out your water table to bring inside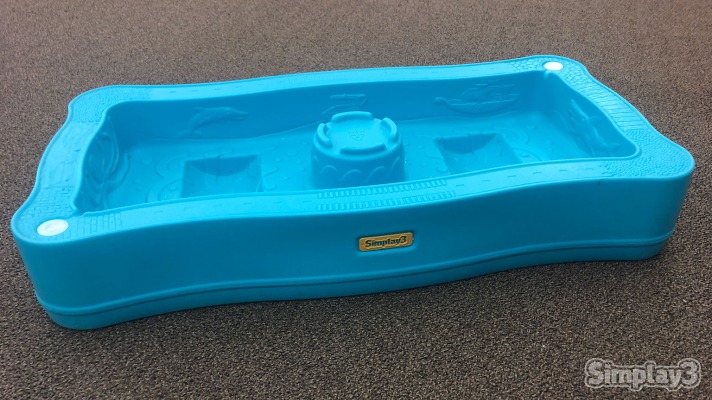 Step 2: Fill your table with corn kernels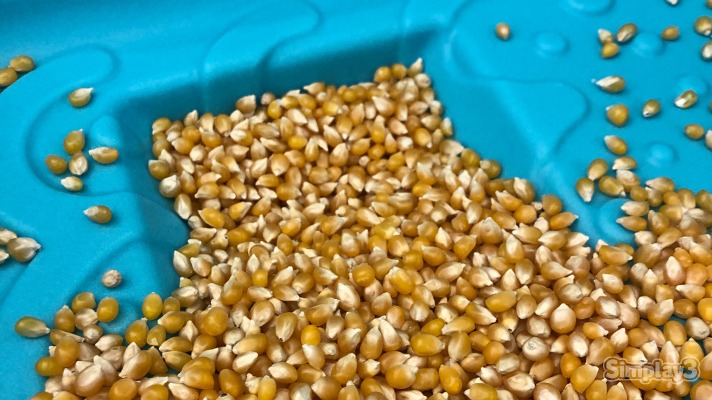 Step 3: Place your trinkets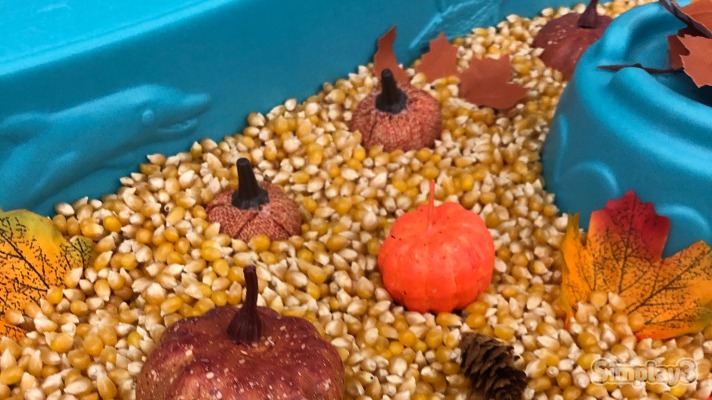 Hint: Hide some of the pumpkins and other supplies under the surface so your child has to use fine motor skills to dig for them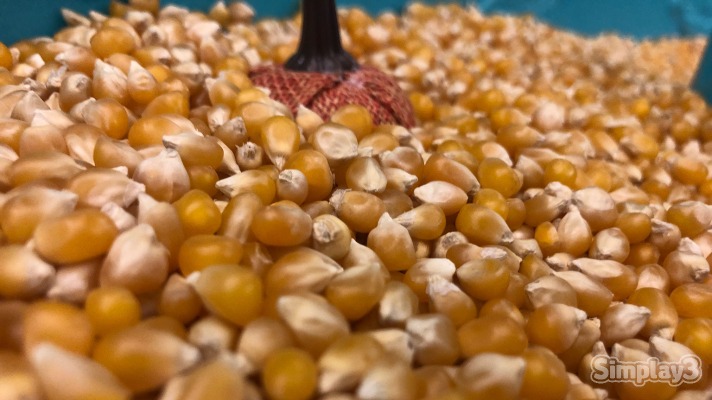 Step 4: Set up your construction trucks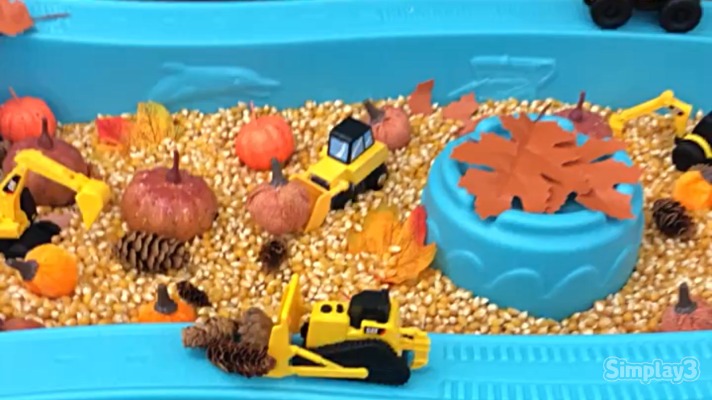 Step 5: PLAY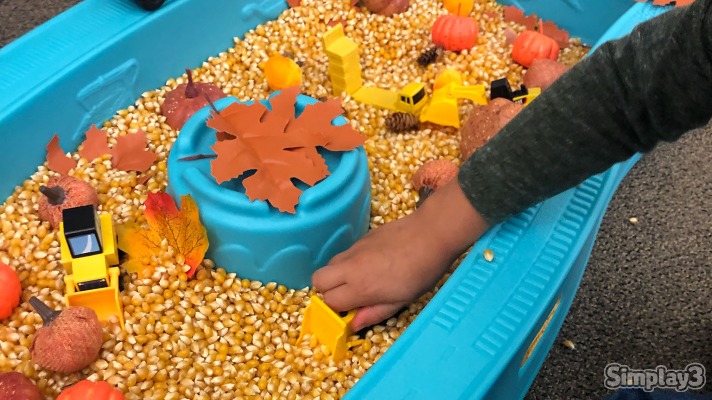 The fun doesn't have to end when the summer does, Simplay3 designs toys with multiple play structures in mind, so you can play all day, everyday, and every way!