Christmas is just a few weeks away! Here's a collection of the toys that made it into our top 12 for 2020 - perfect for the special children or grandchildren in your life. And above all - guaranteed to make eyes light up on Christmas morning!
1) Rock Away Pony
A Christmas Classic with a twist! The Rock Away Pony makes the perfect gift for toddlers. With soft, rounded edges, a smooth rocking motion and a snack tray to keep toddlers entertained, they'll love learning to rock on their own!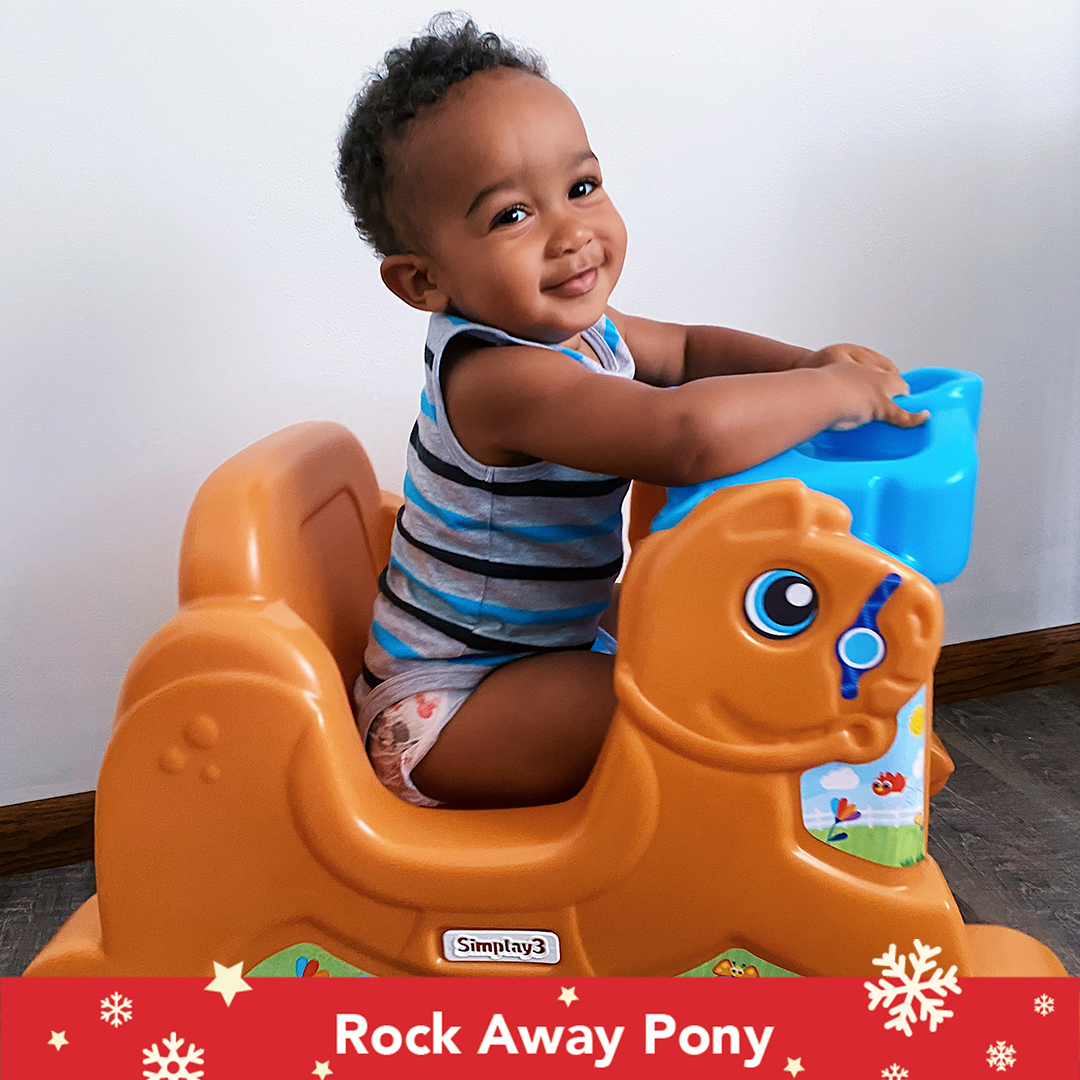 2) Cozy Cubby Reading Nook
The perfect space for kids to take a break and read a book! Encourage reading with this seat and bookshelf in one. Plenty of shelf storage for favorite reads, puzzles, play figures and more, and a built-in seat for reading a timeless classic such as The Night Before Christmas.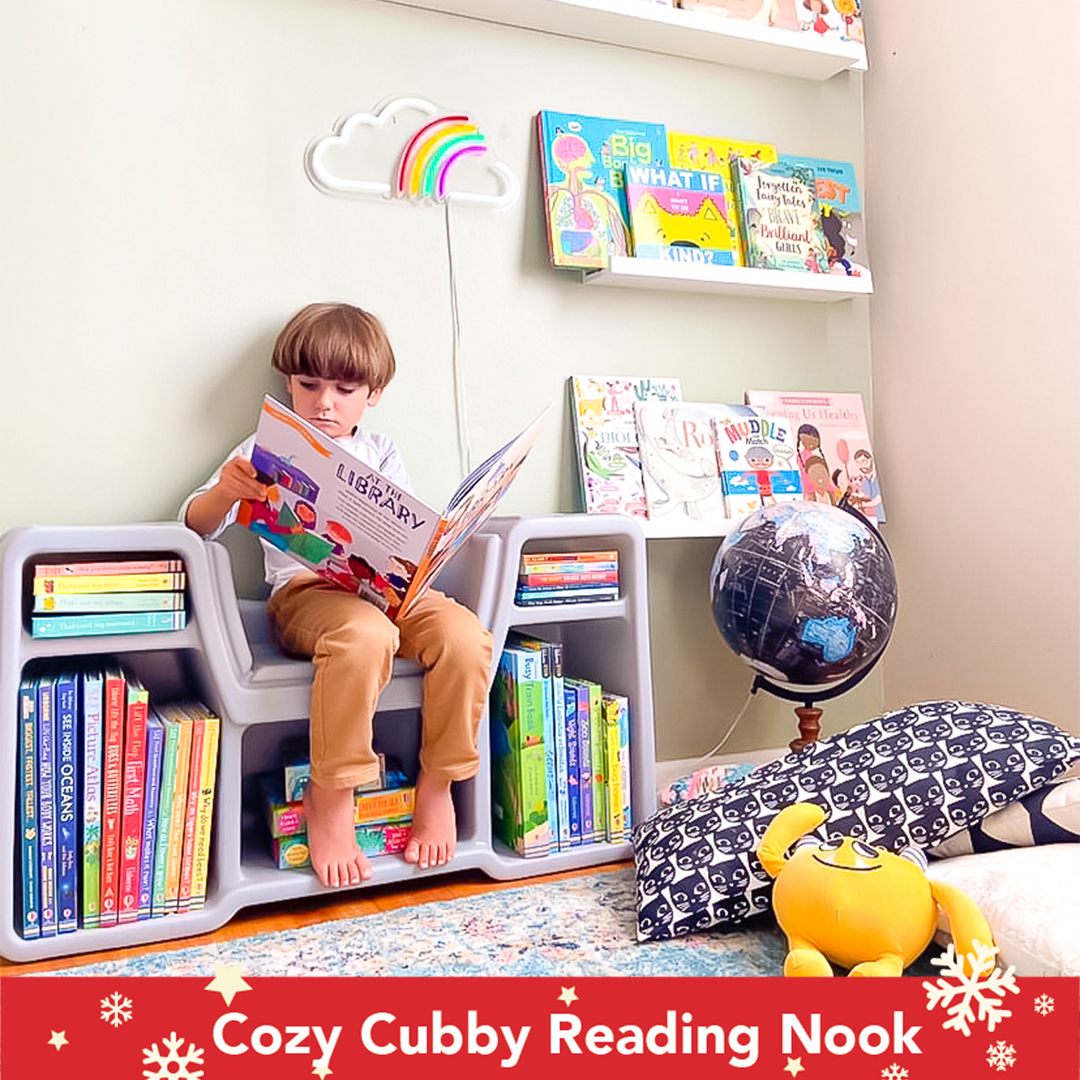 3) In & Out Activity Table
The multipurpose In & Out Activity Table is a children's sand and water play center and activity table, encouraging fun interactive play both indoors and out! Build #lego cities or have it be a creativity center for the budding artists in your family.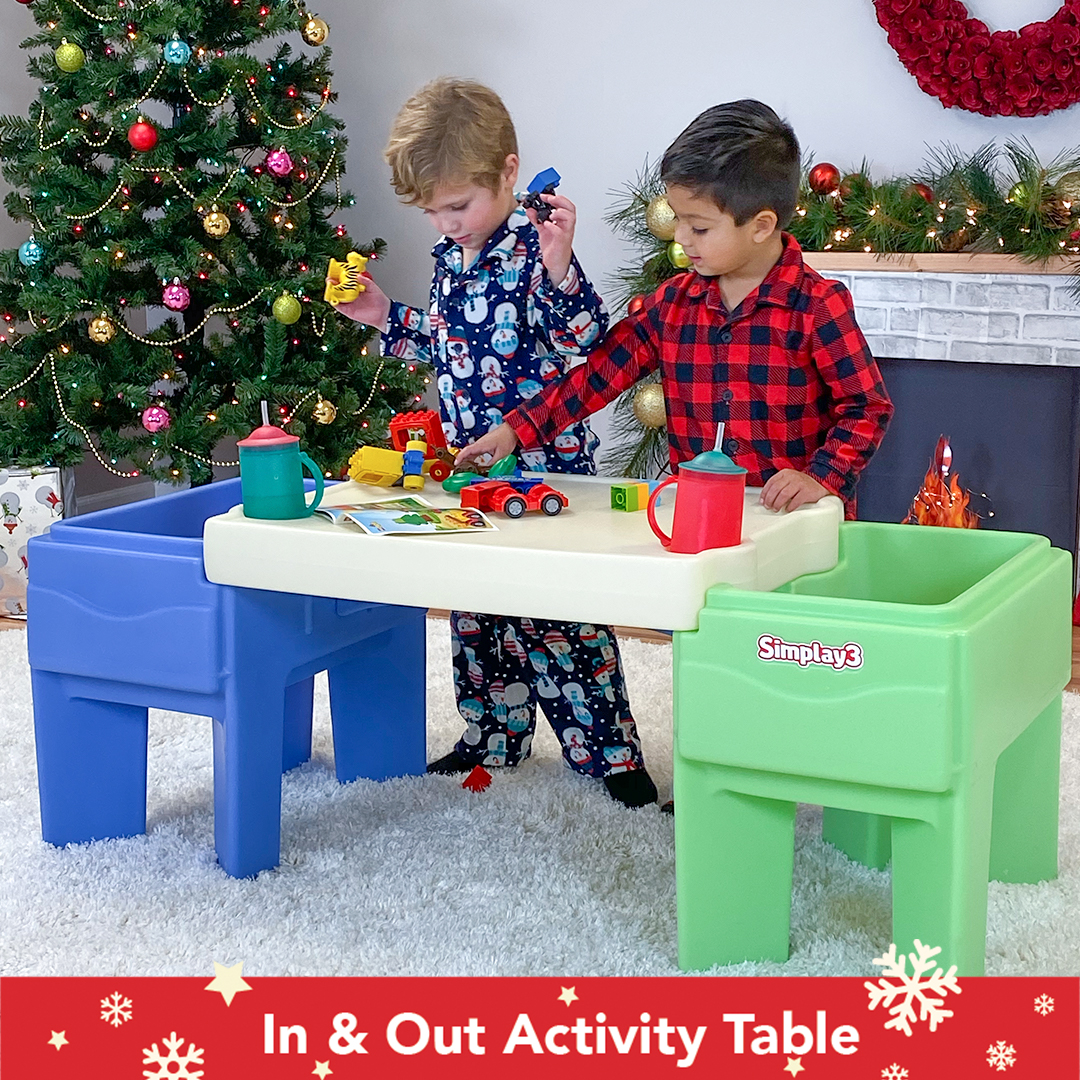 4) Wiggle Chairs
Designed for active sitting, this core-building stool allows kids to expend energy while remaining seated and focused. Rounded, soft edges and extra tough, durable construction make this a favorite at home and in the classroom (Available in 12" & 14" sizes).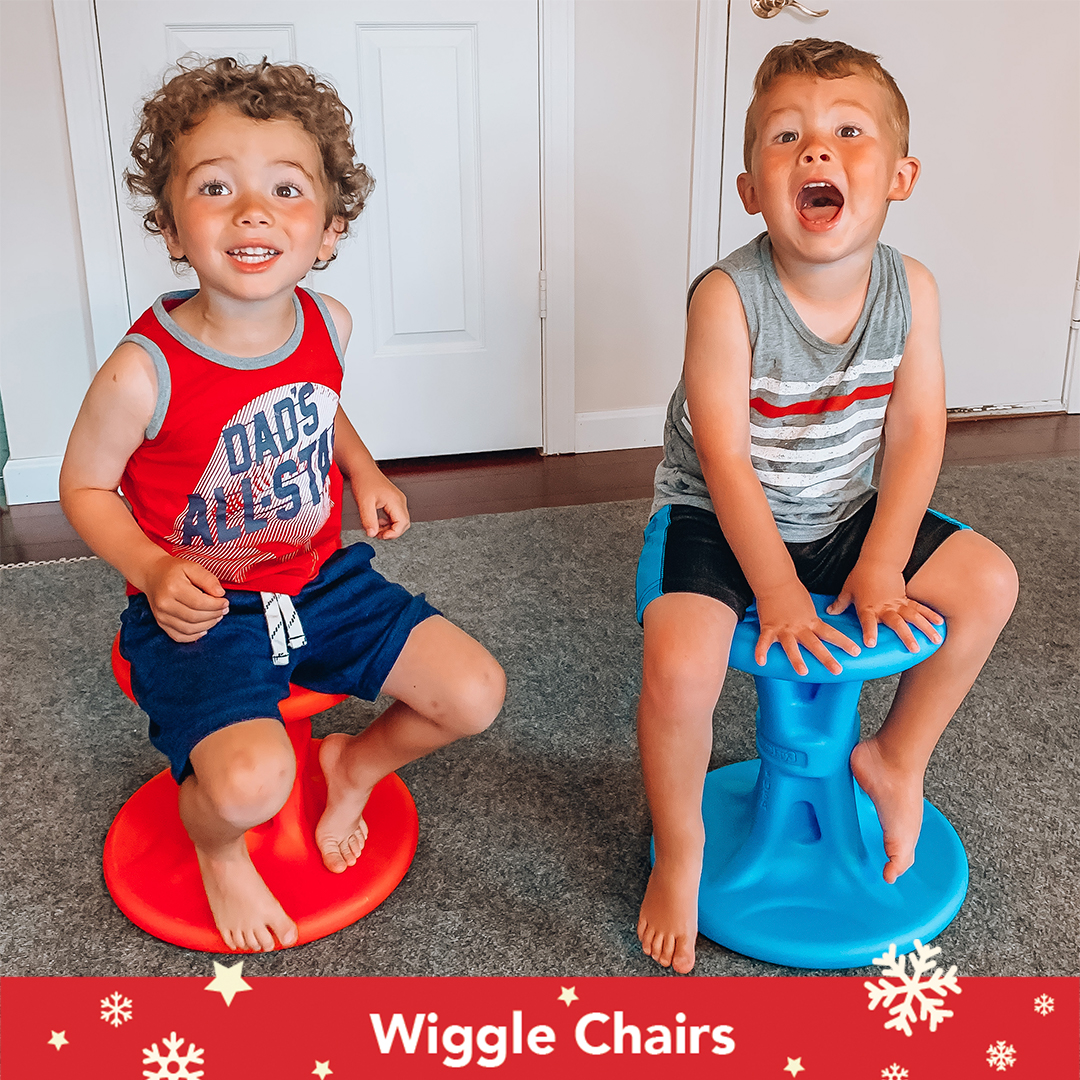 5) Play Around Table & Chairs
The Play Around Table & Chair Set for children is the perfect addition to any home. Boys and girls can have lunch indoors or outdoors, enjoy creative activities indoors like puzzle solving or arts and crafts, and it makes the perfect Christmas cookie set up for Santa!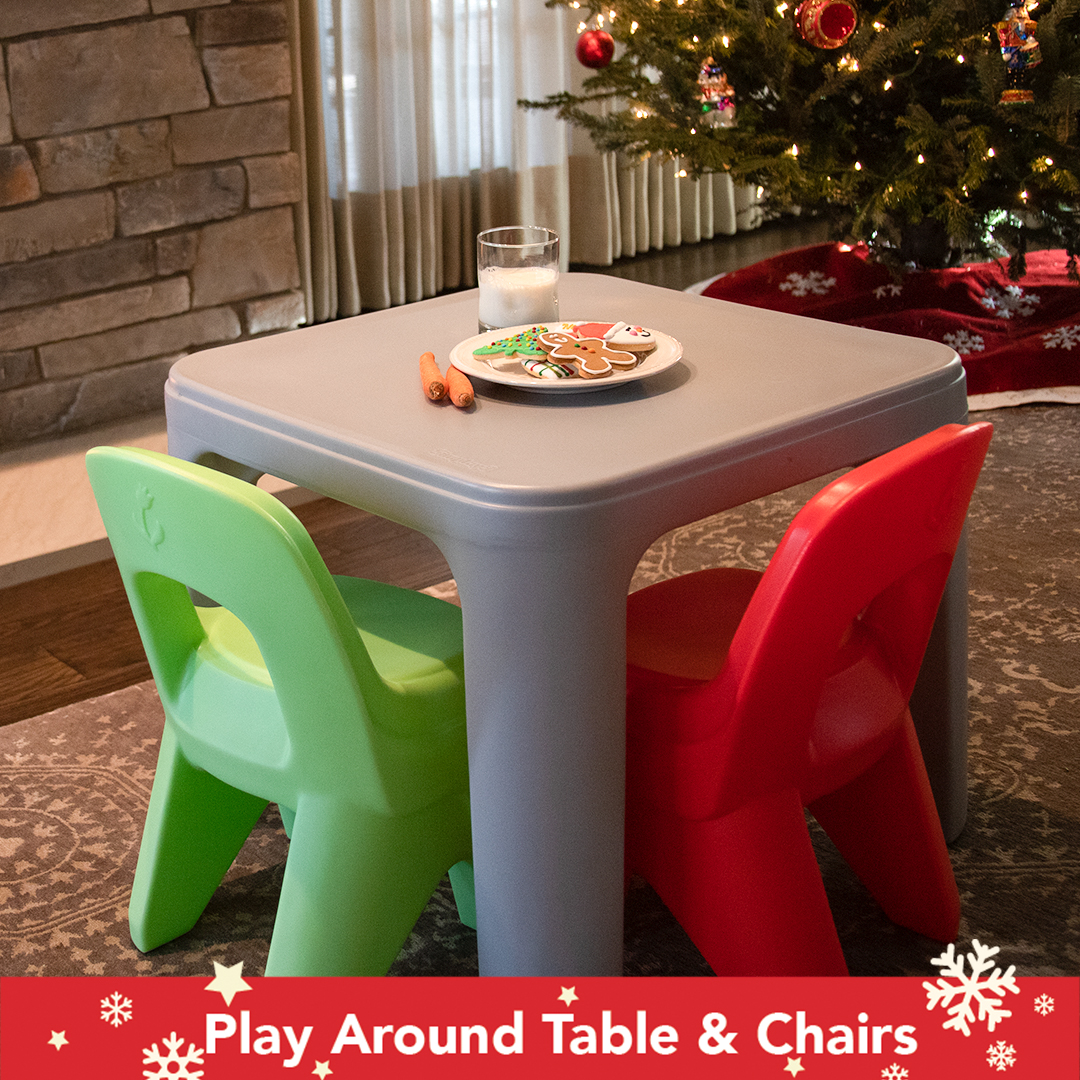 6) Rock Around Wobble Disk
Hold on tight for a rock, wobble, and 360-degree spin adventure with the Simplay3 Rock Around Wobble Disk! Kids can rock and wobble solo; or have a parent, friend, or sibling add to the fun with a playful spin.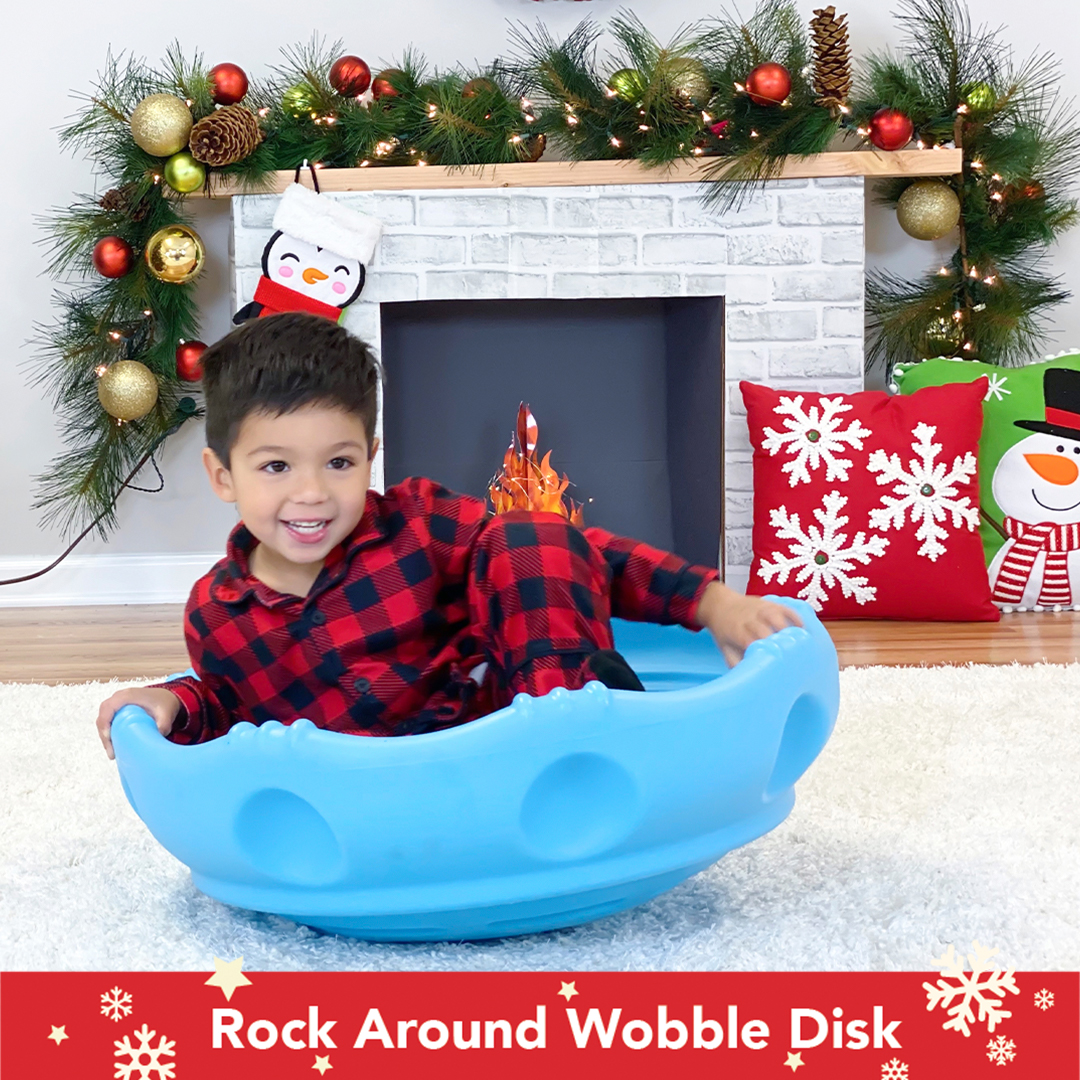 7) Carry & Go Track Table
Ready, set, go! Kids can play with race cars, trains and monster trucks anywhere with the portable Carry & Go Track Table. From the start ramp to the winner's circle, race up hills, down valleys, through deep puddles, around curves, and over mounds! Track table flips for double-sided play, offering limitless adventures for children's track riding toys. The Carry & Go Track Table is the perfect addition for under the tree and promotes cooperative play!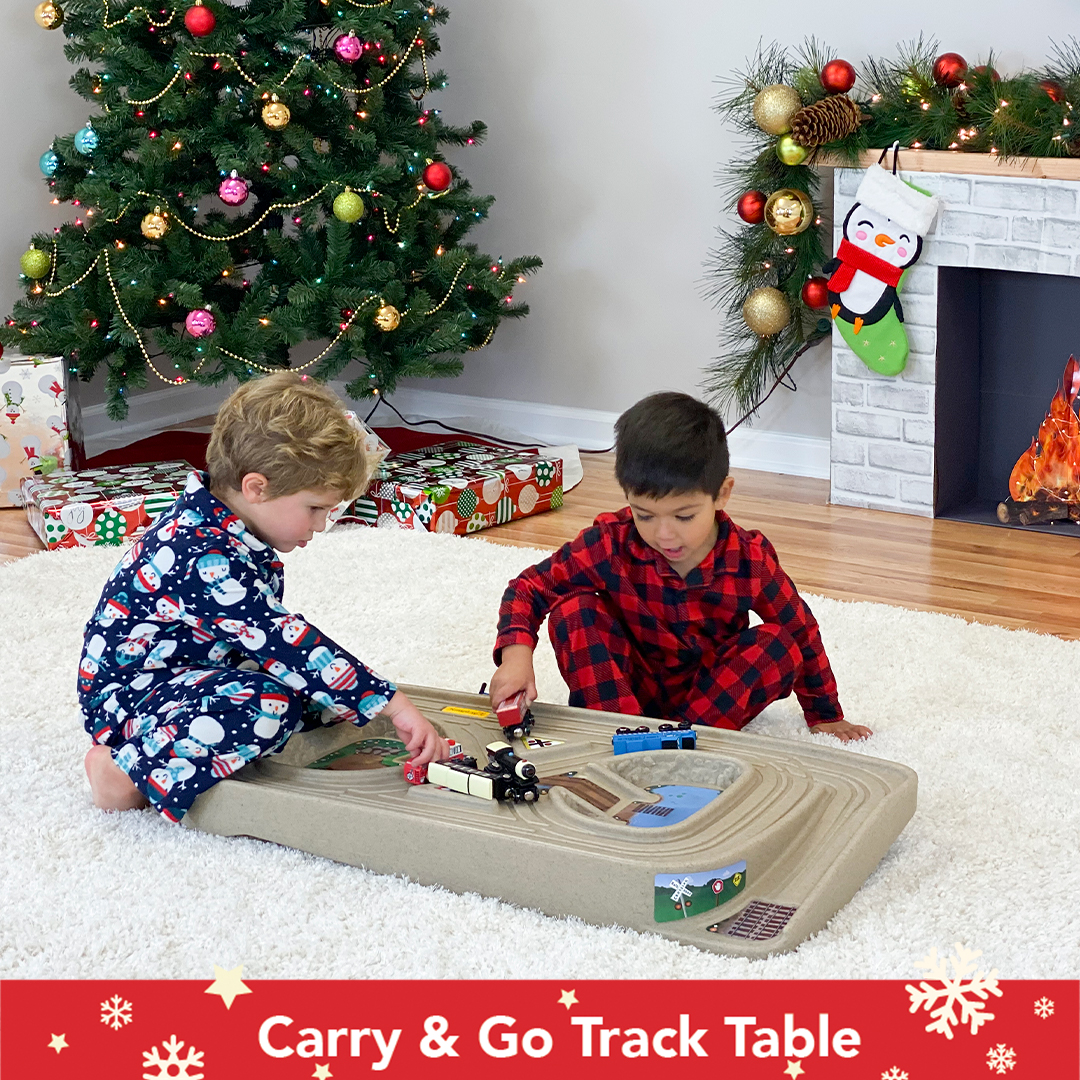 8) Toddler Tower Adjustable Stool
Kids love to get a boost up where the action is alongside their parents and grandparents, whether it's in the kitchen to bake Christmas cookies, or in the home workshop (we hear Santa's elves find it particularly helpful)!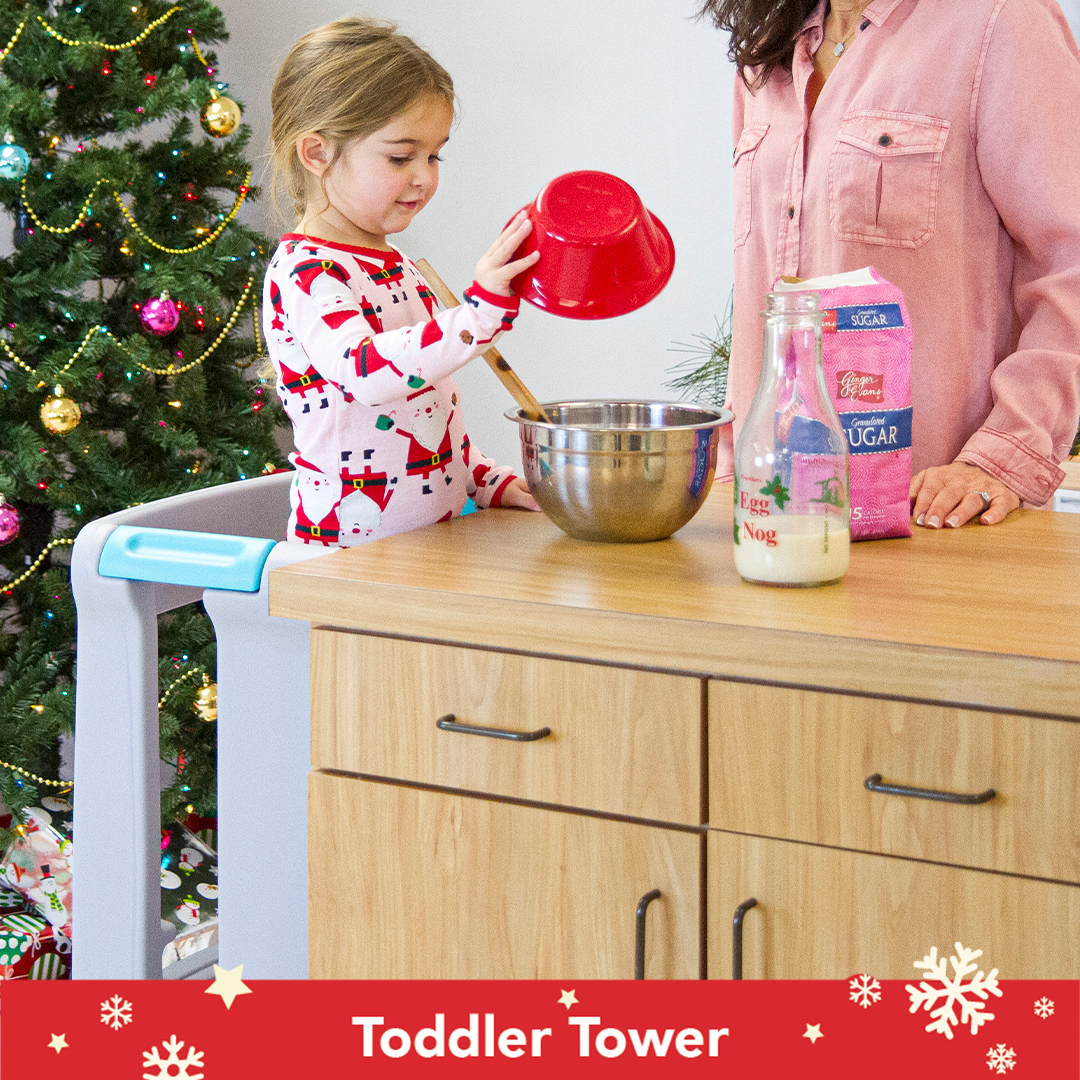 9) Imagination Castle & Monster Truck Headboards
Look forward to bedtime and help toddlers make a fun, fast and easy transition into a big kid bed. Just add the headboard to an existing twin bed with or without a bed frame and they'll have visions of sugarplums dancing through their heads in no time. Perfect to create a themed bedroom space for the special child in your life!
10) Young Explorers Activity Climber
This climber from Simplay3 is perfect for boys and girls that love to climb, crawl, slide and drive! This indoor/outdoor activity set with climbing wall and tunnels, extra-wide slide, steering wheel, and easy-grip hand and footholds, offers an opportunity to build gross motor skills, coordination and imagination.
The Activity Climber can be attached to the Simplay3 Adventure Climber and/or Simplay3 Discovery Playhouse within the Young Explorers Modular series to create an even larger interconnected playset.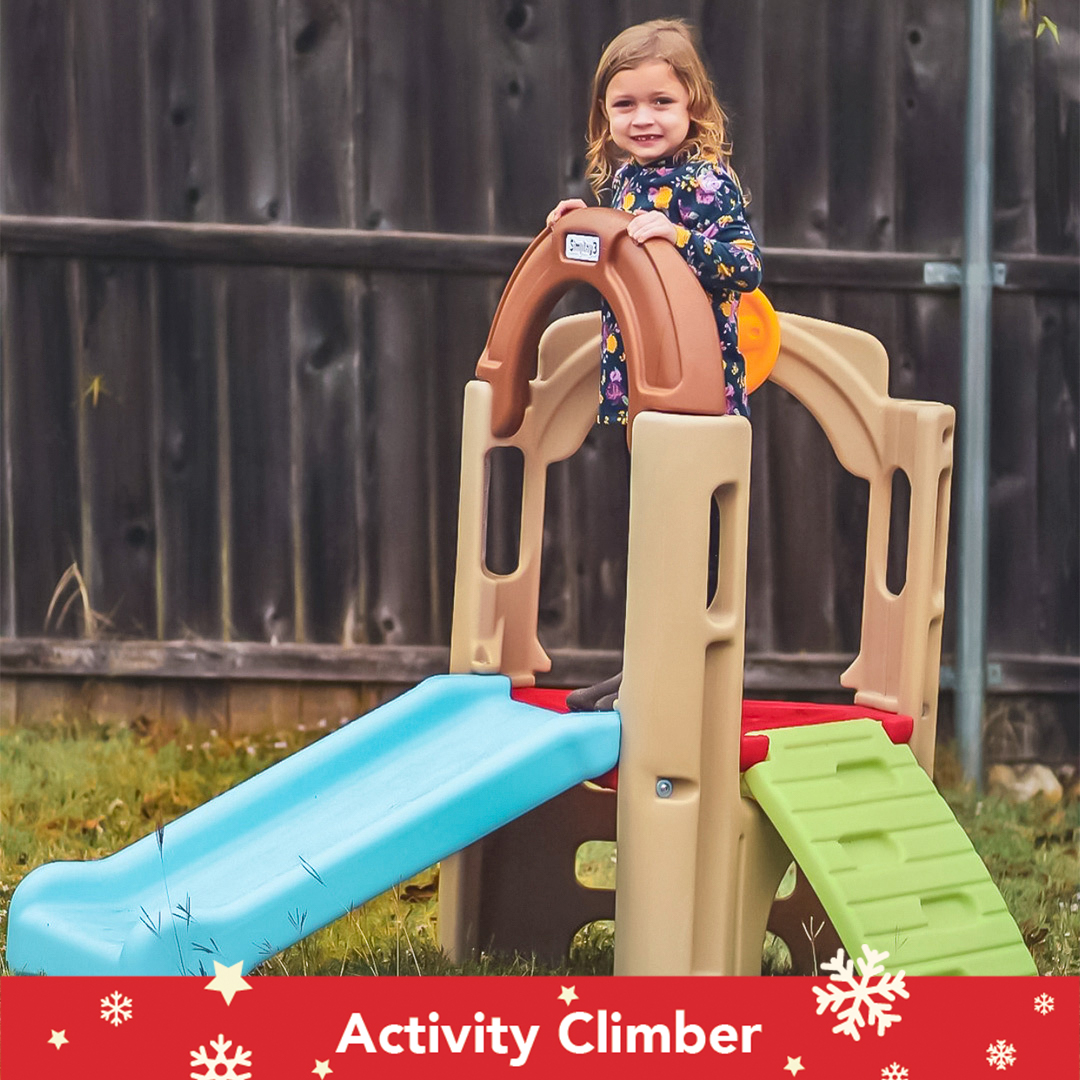 11) Sibling Step Stool
Simplay3's Sibling Step Stool is the only childrens' step stool made to allow two children a side by side step up. Side one accommodates kids of two different heights, while side two works for kids similar in height and doubles as a seat for mom or dad. The Sibling Step Stool can provide that extra boost to reach the table when decorating cookies, too!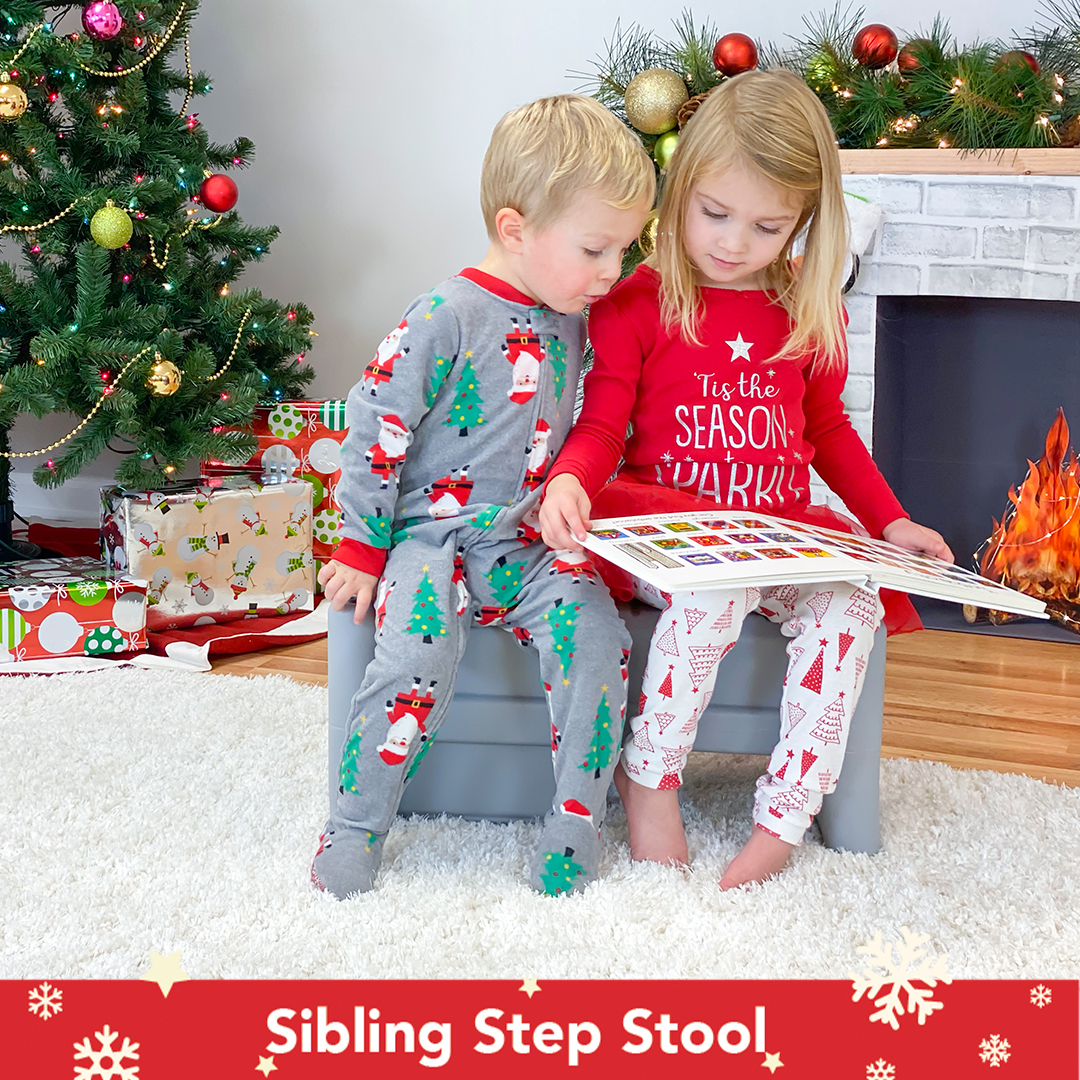 12) Carry & Go Farm
A farmhouse for toddlers and preschoolers! Barn doors open to extend 2 sided all-around pretend play. Close the doors and keep favorite toy farm figures like horses, ponies, sheep, cows, pigs, and other animals stored overnight or secure during travel. The Carry & Go Farm is a great gift for under the tree and is perfect for hiding holiday treats for your little one to find!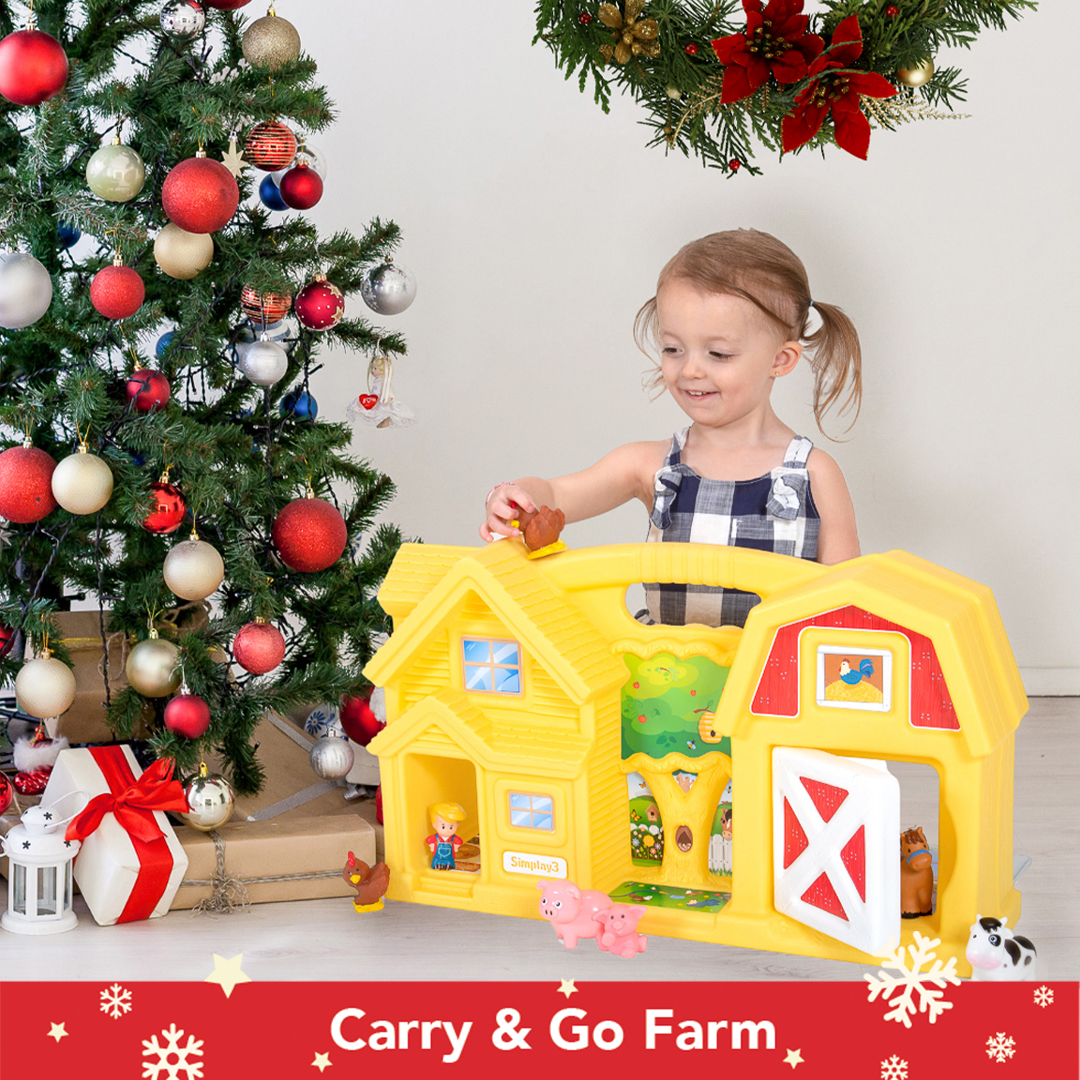 Shop now at simplay3.com to get everything you need before Christmas. As always, Simplay3 has fast, FREE shipping!