It's summertime and that means vacations! And if you have a toddler you might be dreading that long drive to the beach yet yearning for that sand in between your toes and sun on your skin. With these seven tips, you might be able to handle the long drive like a pro.
1. Get comfy
Nobody likes to be uncomfortable in a car, especially a toddler. Make sure to outfit your little one in comfy yet cool clothes. A great pair of cotton pajama pants and a t-shirt makes for the perfect traveling attire.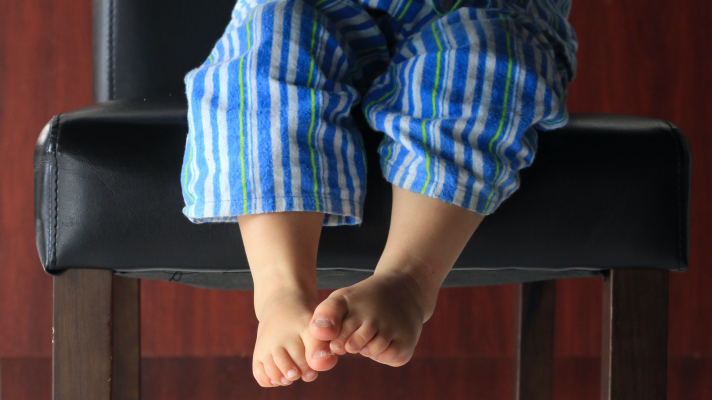 2. Drive overnight
The most rest-assured way to have a tantrum-proof drive is to drive when the little ones are snoozing. Do your normal bedtime routine of dinner, bath, and books, but instead of getting tucked into bed, tuck them into the car. This will keep them in a routine and hopefully, you will be able to slip them into bed once you get to your destination.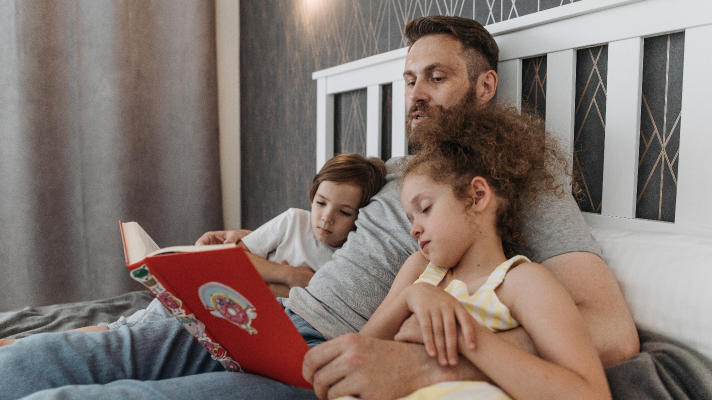 3. Don't be afraid to get in the back
If you are lucky enough to be traveling with a partner or friend, don't be afraid to jump in the back with your little one and give some one-on-one time. Your little one isn't used to not getting the human contact they need throughout the day. A little hand hold or head rub will go a long way.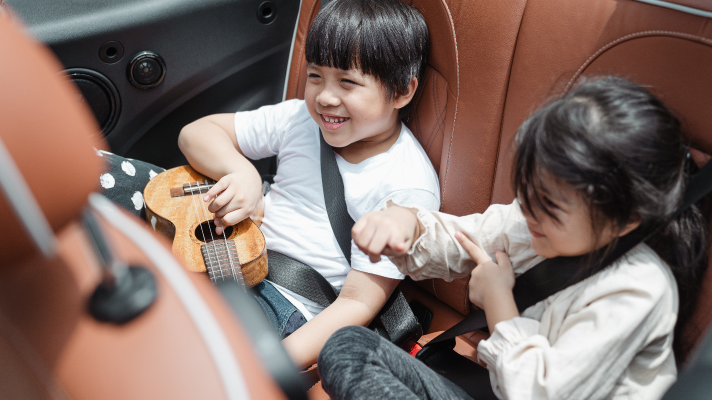 4. Organization
Plan, plan, plan! When packing, place anything that you may need for the car in an easily accessible spot. Make sure everything is in reach and in sight. This will make it much easier and less stressful for you when you are looking for that specific snack or toy.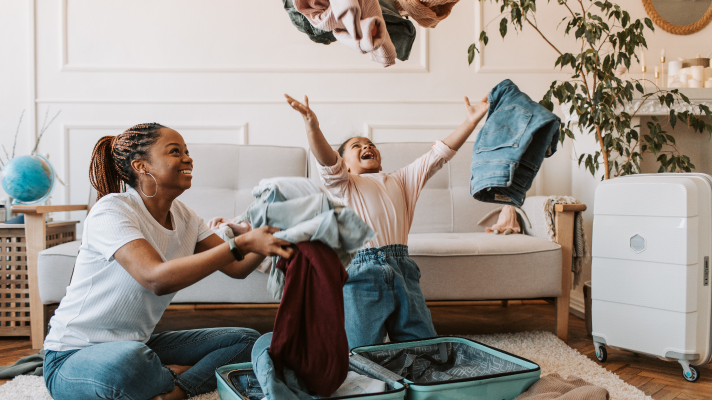 5. Snack time
Speaking of snacks, they might be the most important of all. Whether it be healthy snacks, fun snacks, or full-blown packed lunches it's good to have it all just in case, for you and your little one.
6. Take breaks
Take breaks when your toddler needs to, not necessarily when you need to. Little ones need to get energy out just as much, if not more than you do. Stop at playgrounds or parks and just let them wear themselves out. This also gives you time to get some fresh air and stretch your legs.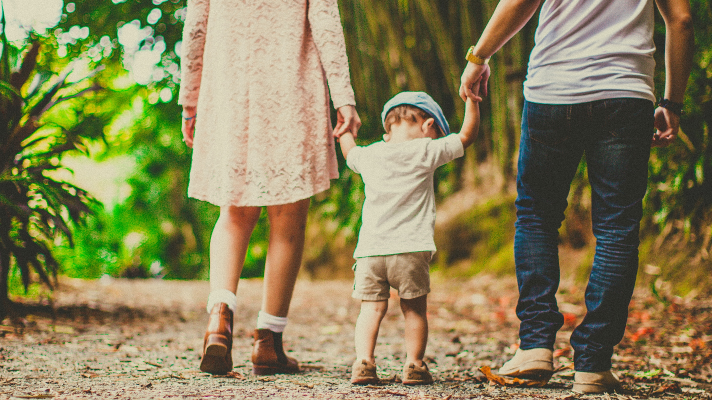 7. Surprise time
As many know, a toddler can be entertained for either 30 seconds or 30 minutes. One way to keep the entertainment going is to introduce small new toys or activities every hour of the trip. While playing with familiar toys will be comforting, there is nothing wrong with surprising them with something new to spark new ways to play.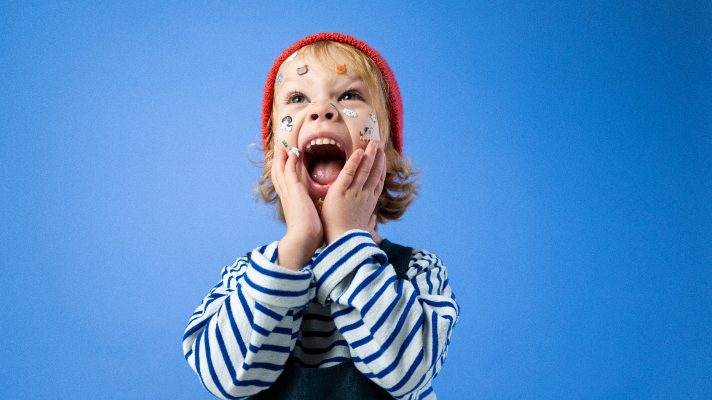 For the perfect surprise either at the park on a break or at your summer destination, check out these travel friendly products from Simplay3.
The Carry & Go Ocean Drive Water Table
This portable water table is perfect for the pool or beach. It easily fits in the trunk and is made to carry and GO!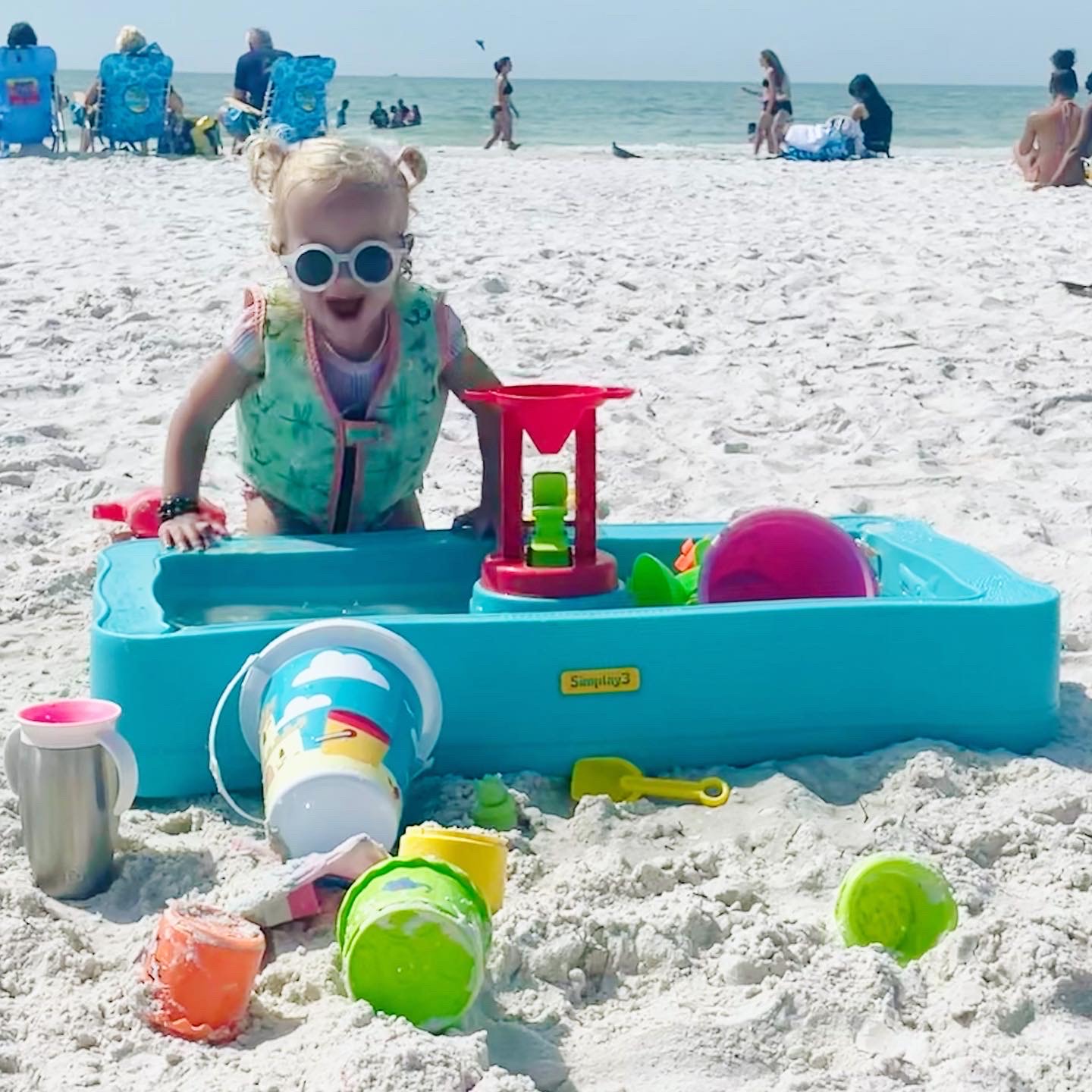 Can't leave the trains, trucks, and cars at home, can you? Pack the Carry & Go Train & Track Table and continue the fun in the sun on vacation. This track table is double-sided and all one piece so there are no pieces to connect and worry about.
Monster City Extreme Wheels Track
For the monster truck lover in us all, there is nothing better than the Monster City Extreme Wheels Track with the dual-sided track for double the fun.