That moment the clock struck on the Fall Equinox the air suddenly grew thinner and the wind started rustling through the leaves. And in the air is a delicious scent. A scent that captures the feeling of home. The smell wafting in the air, homemade soup, made by your mother, father, grandparent, or anyone.
The Simplay3 team has come together to share our favorite homemade soup recipes, from our family to yours.
Polish (Italian) Wedding Soup
Provided by: Matt, Engineer
This could be considered the lazy one-pot version of Italian wedding soup with a Polish twist - stemming from a desire for Italian Wedding Soup without having to make lots of mini meatballs.
Ingredients
Kielbasa: typically smoked is easier to find at most supermarkets but the recipe really shines with fresh (can also use Italian sausage)
Chicken Stock
Onions
Celery
Carrots
Spinach
Garlic
Orzo or Acini De Pepe pasta
Salt & Pepper
Olive Oil
Instructions
Place a large pot with a dash of olive oil on the stove over medium-high heat. Add diced onions, celery and carrots. Cook and stir until onions have become translucent.
Reduce heat to low and place uncooked sausage on top of the bed of vegetables. Place lid on the pot and allow to cook stirring vegetables every 10-15 minutes. Cook until sausage reads 165 degrees on a thermometer.
Remove sausage links from the pot and cut into small bite-sized pieces. Return the cut sausage to the pot
Increase heat to medium-high and allow the onions to brown well stirring often. It's fine if the bottom of the pot begins to brown as it will all be deglazed by the chicken stock and add to the final flavor. Add garlic 1 minute before moving to the next step
Add chicken stock and bring to boil, then reduce heat so the soup is just simmering. Once simmering, add pasta and cook until tender. Directions on the pasta box are normally a good estimate of the time it will take.
Add spinach in batches. Continue cooking until spinach is fully wilted and incorporated (typically 1-3 minutes). Add salt & pepper to taste and serve.
Notes:
Leftovers tend to absorb much of the chicken stock in the fridge so it helps to have some extra
If the sausage is already fully cooked you can add the sausage during step 5
Add bay leaves, parsley, and oregano if available for some extra flavor
Goes well with grated parmesan and a good crusty bread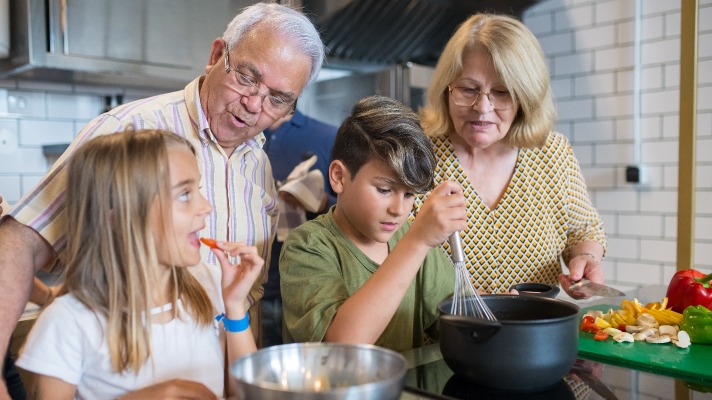 Vegetable Lentil Quinoa Soup (Instant Pot)
Provided by: Brian, VP of Sales & Marketing
This is a one-pot dump meal that is good for you and your kids. It is easy to make ahead of time and enjoy it as a meal any time of the day. A guilt-free clean eating recipe.
Ingredients:
1 cup golden lentil/ yellow moong dal
1 cup quinoa
5 carrots medium size
5 celery sticks
4 Roma tomatoes
8 cups water/vegetable broth
2 cups baby spinach chopped
1 teaspoon cayenne
1 teaspoon turmeric
2 tablespoons ginger grated
6 cloves garlic grated/ chopped/ paste
2 teaspoon cumin grounded
2-3 whole cloves optional
2 bay leaves optional
Salt to taste
Pepper to taste
1 lemon freshly squeezed
Instructions:
Rinse and drain the lentils well 3 times under cold tap water.
Wash quinoa according to the package if you aren't using a pre-washed one.
Dump everything except spinach in the pot.
Start Instant Pot Manual HIGH for 5 minutes.
Turn the knob to SEALING and NPR.
Once the pin drops down carefully open the lid.
At this point, you can adjust the consistency of the soup.
If you like it thin, add more stock/water or enjoy it like a stew.
Turn on the Instant Pot on Sauté mode and add spinach. Cook for 2-3 minutes until the spinach is wilted.
Give a taste test and adjust spices as desired.
Serve warm with freshly squeezed lemon.
Notes:
For making on a stovetop pressure cooker:
Cook for 3 whistles for a traditional stovetop pressure cooker. Let the pressure release naturally. You will need a big cooker, at least 14-15 cups. If using a small one, cut the recipe in half or quarter it.
Italian Sausage Soup
Provided by Jackie, Marketing & Customer Service Support
This Italian Sausage Soup is a one-pot meal that's packed with veggies, Italian sausage, spinach, Ditalini pasta, parmesan cheese, and so much flavor.
Ingredients
Italian Sausage: you can use either mild or spicy depending on your heat preferences.
Carrot, Onion, Celery, and Bell Pepper: a colorful blend of veggies that gives the soup an extra nutrition boost and adds so much texture.
Minced Garlic: I keep a jar of pre-minced garlic in the fridge so it's available whenever I need it, but you can also mince or finely chop your own garlic.
Italian Seasoning and Salt: the Italian sausage and chicken broth already contribute so much flavor to the soup, but I like to add more Italian seasonings and a touch of salt to take it up a notch.
Chicken Broth: I recommend using low-sodium chicken broth so you can control the saltiness of your soup. If you're using regular broth, you may want to adjust the amount of salt you add yourself.
Ditalini Pasta: I think the size of ditalini pasta incorporates perfectly with the other ingredients but really any bite-sized pasta shape will work.
Spinach: I use fresh spinach to add at the end. If you're using frozen spinach, you'll want to add it sooner so that it has time to cook.
Grated Parmesan: To top it off - I recommend freshly grating the cheese for the best texture
Instructions:
Cook the sausage and veggies: in a large pot, add Italian sausage, carrots, onion, celery, and peppers. Cook, stirring frequently, for 5 minutes or until the sausage is browned and the onions are translucent.
Simmer with seasonings and broth: stir in Italian seasoning, garlic, and salt, cook for one minute, then stir in chicken broth, scraping up any brown bits from the bottom of the pan. Reduce the heat to medium, and bring the mixture to a simmer. Cover and cook for 10 minutes.
Add pasta: add in your uncooked noodles and simmer, stirring often, until the pasta is cooked to desired doneness. I recommend cooking it al dente according to box directions since it will continue to cook as it sits in the soup.
Finish and serve: mix in fresh spinach, sprinkle with parmesan, then serve and enjoy!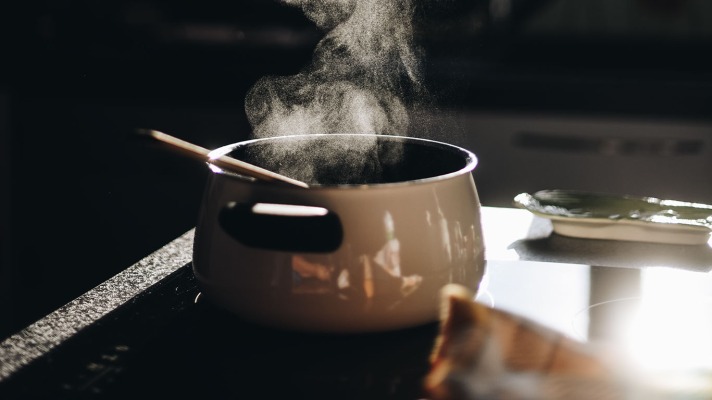 Hamburger Stew
Provided By Kelly, Customer Service Manager
Ingredients:
1 lb hamburger, brown in large pot, drain fat
1 can stewed tomatoes
1 can corn with liquid
1 can green beans with liquid
1 large yellow onion, chopped
1 cup sliced carrots (organic are more flavorful)
2 cups cabbage, chopped
2 cups red skin potatoes, cubed
5-7 beef bouillon cubes
4 cups water
3 bay leaves (remove once stew has simmered and is ready to eat)
Spices to taste (salt, pepper, garlic powder, pinch of hot cayenne pepper if desired)
Instructions:
Cook hamburger
Drain fat off meat
Add all other ingredients
Cover and simmer for one hour
Midwest Potato Soup
Provided by Jess, Social Media Coordinator
"My Grandma's specialty soup that even I, a picky eater, wanted to try just after getting a whiff."
Ingredients:
3 medium potatoes (1 pound), peeled and cut up
1 cup water
1 cup finely chopped onion (1 large)
2 tablespoons chopped celery
1 teaspoon instant chicken bouillon granules
¼ cup non-fat dry milk powder
2 tablespoons all-purpose flour
⅛ teaspoon ground black pepper
2 cups fat-free milk
Instructions:
In a saucepan, combine potatoes, onion, water, celery, and bouillon granules. Bring to boil
Reduce heat. Cover; simmer 20 minutes or until potatoes are tender.
Mash potatoes slightly (don't drain).
In a medium mixing bowl, combine dry milk, flour, and pepper. Gradually add milk, stirring until smooth. Stir into potato mixture. Cook and stir until bubbly. Cook and stir for 1 minute more.
Ladle into soup bowls. Garnish with parsley. Makes 5 side-dish servings.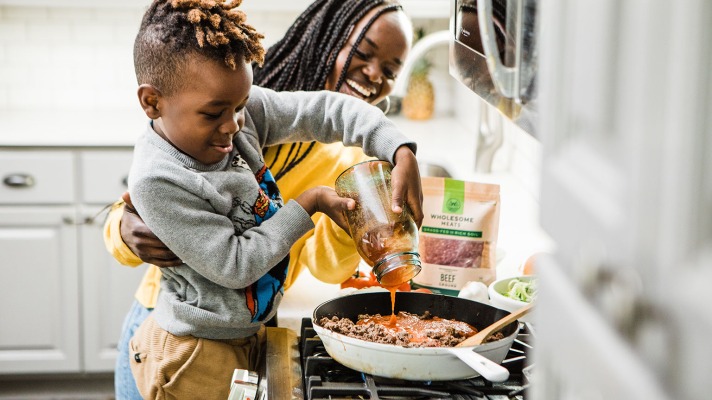 Hamburger Soup
Provided by Gail, Office Assistant
Ingredients:
1 pound lean ground beef
1 onion diced
2 cloves garlic minced
2 medium potatoes (peeled and diced)*
3 1/2 cups beef broth
28 ounces diced tomatoes with juice (skip if you don't like tomatoes, see notes)
1 can condensed tomato soup
2 tsp. Worcestershire sauce
1 tsp Italian seasoning or seasoning of your own choice
1 bay leaf (optional)
2 to 3 cups of mixed vegetables (frozen or drained, canned vegetables)
Instructions:
Brown onion, ground beef, and garlic until no pink remains. Drain any fat.
Add potatoes, broth, tomatoes, tomato soup, Worcestershire sauce, seasoning, and bay leaf. Simmer covered 10 minutes.
Stir in vegetables. Simmer for 15 to 20 minutes or until potatoes are tender.
Notes:
"Instead of adding potatoes, I usually add a package of Sophie's Spaetzles to the soup before serving. Cooked noodles or macaroni can also be added before serving if desired."
Taco Soup
Provided by Tammy, Receptionist/Office Support
Ingredients:
1-2 Lbs ground beef
1 package of taco seasoning
1 package of ranch dressing
1 can of whole kernel corn
1 can of black beans
1 can of Rotel tomatoes
1 bottle of V8 juice
Instructions:
Brown hamburger
Add ½ of the two seasoning packages as it browns
Combine all other ingredients and rest of the two packets in a pot
Once meat is brown, drain and add to the soup mixture
Let it boil for about an hour
Notes:
"I like to top my bowl with cheese and sour cream."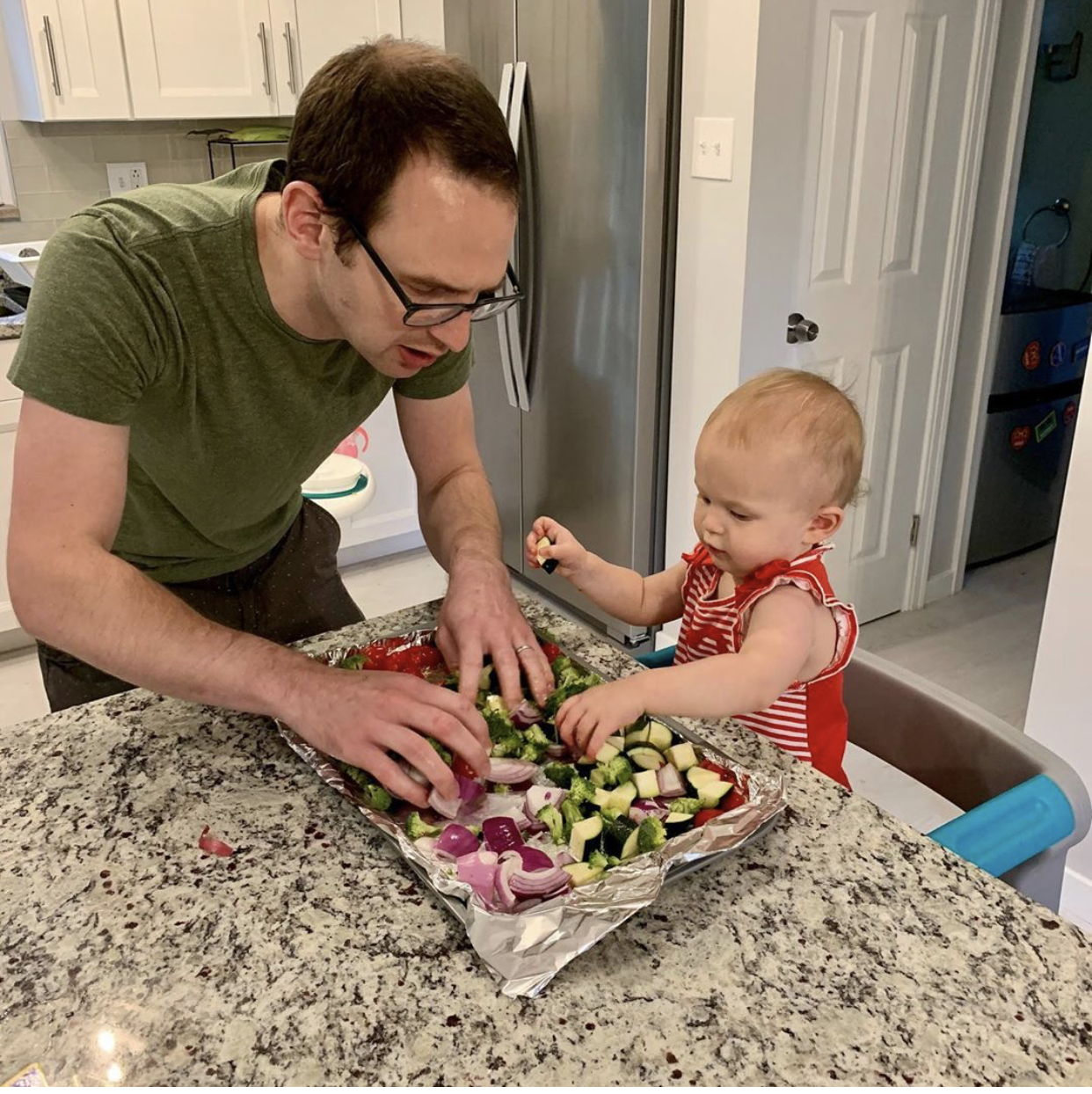 Whether you are trying out one of our recipes or creating your own, making these fall memories are so important for a child's development. Get them in on the action as well with the help of the Toddler Tower or Sibling Step Stool by Simplay3. These products help cultivate independence in your child while also letting them be an active part of this memory they will hold dearly.