With the holidays right around the corner there is so much to celebrate. From family parties to school parties and everything in between, working on developing little ones skills can easily get lost in the mix. The holidays are a great time to mix in age appropriate activities that focus on developing fine motor skills with the added fun of the festivities.
Writing a letter to Santa is a great way to work on fine motor skills, letter recognition, building creativity all the while having fun imagining the fun that Christmas morning will bring. This activity can most likely be done with materials you already have making it even easier.
Writing Letters to Santa: An Opportunity to Learn
Materials Needed:
Step 1
Outline your kid's name at the top of the page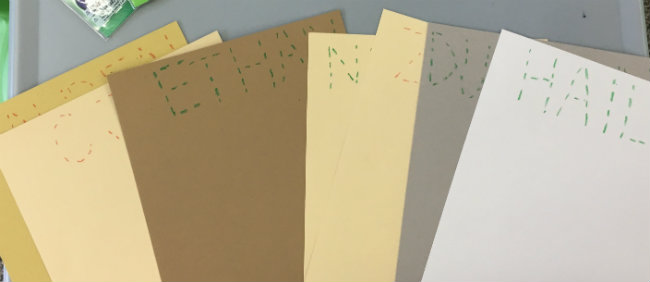 Step 2
Help them with proper pencil holding and instruct them to follow the dots, tracing their name. As they trace each letter talk about the sound that letter makes as well as other words that begin with it.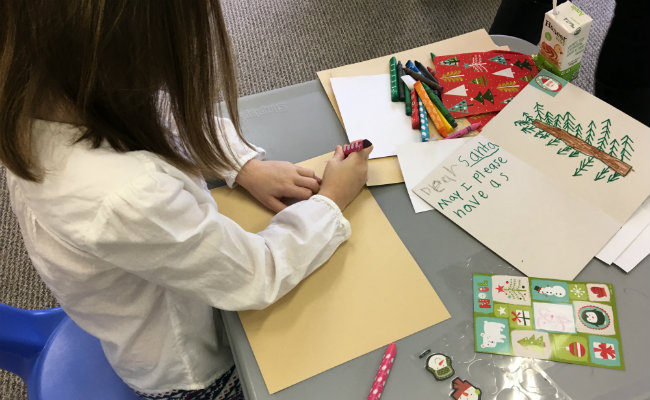 Step 3
Ask you child what they want for Christmas and help them draw it out talking through colors and shapes that help depict that object.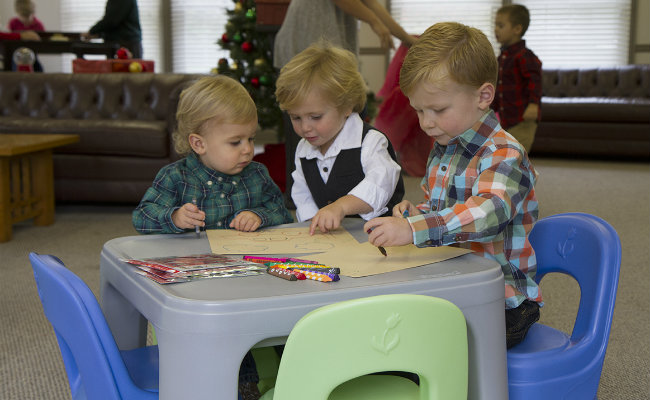 Step 4

Address the envelope to the North Pole and decorate with stickers. You can even work on teaching your home address and what the structure of addressing a letter looks like.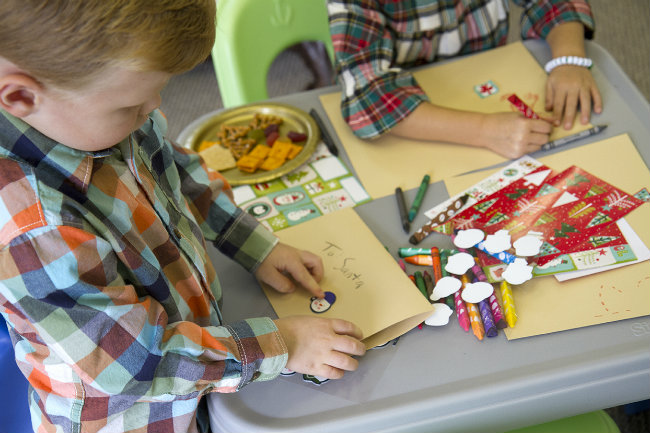 Step 5
Seal and put into the mailbox to send to Santa. This is also an opportunity to talk about sending and receiving mail.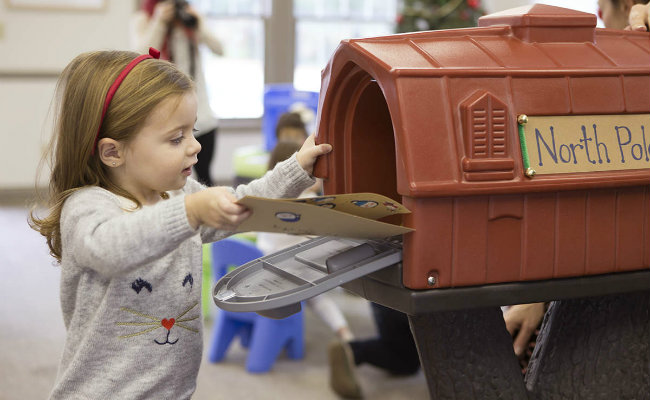 Whether it be fine motor skill development, letter recognition or learning about the postal service, the key to infusing bits of educational fun into any toddler activity is to find creative opportunities to teach.