Want Some Ideas for Super Bowl Food, Fun, and Activities for Toddlers and Their Parents?
www.simplay3.com/blog
by: Dotti Franks

January 23, 2017 – This years' Super Bowl is scheduled for February 5th and every major retailer is busy planning special sales and promotions that will center around one of the biggest sporting events in the world. Electronic stores, for example, historically feature the lowest prices of the year on televisions (especially big screen TV's) aiming to appeal to fans hungry to have as close to a real-life experience as possible. Spectators are accustomed to a schedule of all day pre-shows, an incredible half time concert and hours of analysis after the contest determining the best team in the world.

Anticipating all these hours of TV viewing, Super Bowl party planners are looking for ideas that include decorations, party favors, food, beverages, and even activities for the youngsters coming to witness their parent's traditions supporting their home team of choice.

Simplay3, a company for The Next Generation of Play has a perfect solution to amuse little fans and give their parents some time to walk around the block between festivities and endless courses of food and beverages. All year long The Game Day Push About Helmet is offered in several team colors and ready for avid fans to customize with their team logos.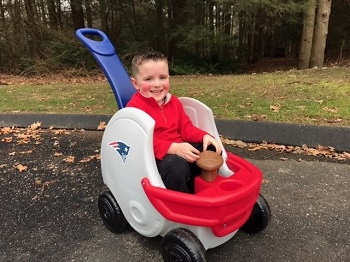 Pinterest is loaded with party ideas to get little ones involved over the next few weeks as well as for the big day. Parents and grandparents will love to help their children make special themed treats, crafts and games to play making this annual tradition even more special. Two of my favorites are below: www.pin.it/GU3m-Dn and www.thefirstyearblog.com/football-puppy-chow/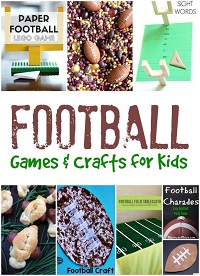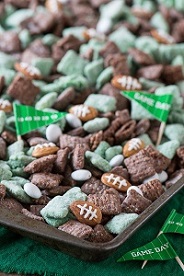 .

...but many more can be found by visiting: www.pinterest.com/superbowlfun.