We're one week out from Valentine's Day and feeling the love in all that we do! Today we're finding ways to weave in the colors and shapes that Valentine's Day brings into our fine motor skills activities.
Fine motor skills are key to just about every facet of child development. Promoting hand eye coordination, understanding relativity and the precursor to developing writing skills; fine motor skills are a focus of toddler and preschool development plans for kids.
With the use of smartphones and tablets, many kids are not properly developing fine motor skills at these early stages which is why it's important to promote activities that help develop these skills. Make these activities fun with a theme that will continue the learning for your toddler.
Today, we're decorating hearts by threading ribbon. With just a few household supplies, you can begin working on those fine motor skills in no time with your little Valentine.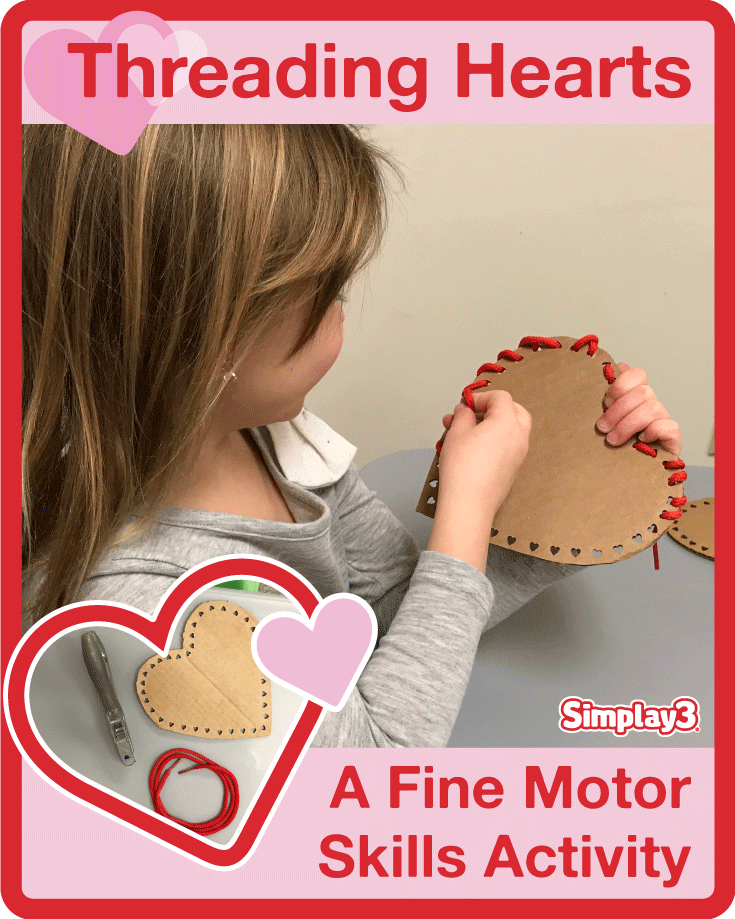 Threading Hearts
Materials Needed
Step 1
Print out a heart that you can trace on the cardboard (or freestyle if you've got the artistic flair!)
Step 2
Trace the heart on cardboard. If you've recently purchased something offline, up-cycle and use the box it came in!
Step 3
Cut out the heart and hole punch all around the outside of the heart leaving about ¼ of an inch along the border.
Step 4
Give your toddler the heart and some ribbon (or a shoe string) and show them how to thread through the holes going over and then under.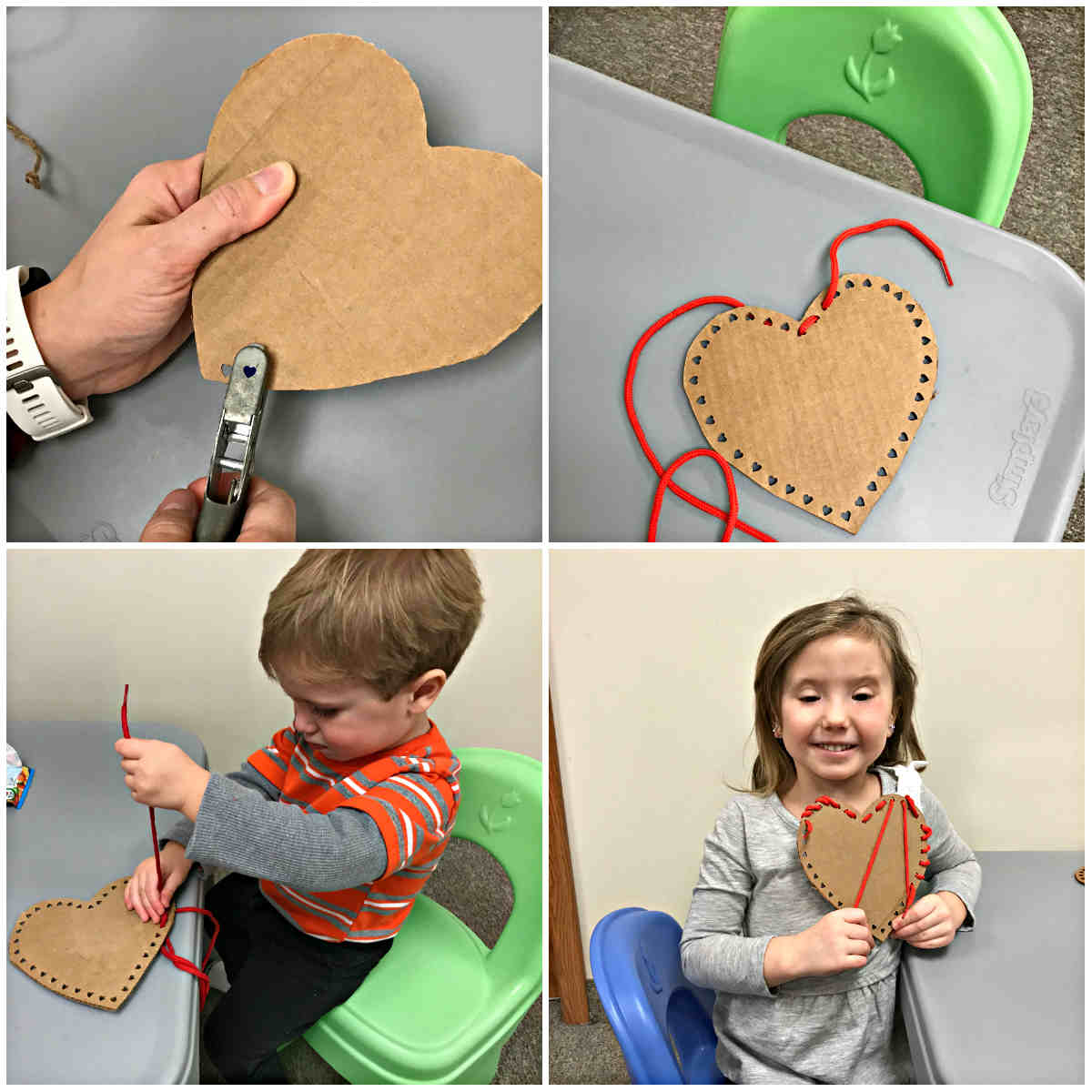 At the end they'll have a beautifully lined heart, but the fun (and learning) doesn't have to stop there. Take the ribbon out and start over, but this time talk about patterns and go over skip one hole, then under skip one hole. Mix colors, decorate the heart, make several to hand out as valentines! The point is your toddler is working on their fine motor skills and you're both having fun, Happy Valentine's Day!