This past weekend Cleveland experienced an influx of visitors as it marked the 40th anniversary of the Cleveland Marathon. It was a near perfect weekend with great temperatures and an even better crowd. With over 15,000 runners from more than 40 states, the new course proved to be challenging yet rewarding.

This was Simplay3's first year participating in the festivities as well and we had a blast! It was wonderful to see so many families out in public square and supporting all of the runners from the kids race to the marathon. Thank you to Cleveland for hosting this wonderful event, to the runners for amazing races all weekend, and to the crowd. Here are some pictures from our fun filled weekend: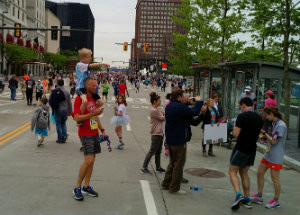 Racers and spectators getting ready for the start of the race.

Everyone loves a minion and who wouldn't run for a banana.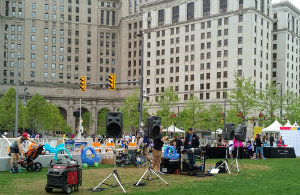 We loved being a part of the action at Public Square.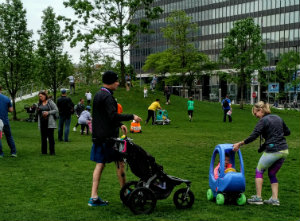 Children and parents alike had fun playing with our Elly Coupe and Super Coupe Pedal Trike.
Our favorite of the day, the kids race!