Take a break this holiday season from the four main food groups: candy, candy canes, candy corns and syrup, to make some memories and ornaments with your toddler. Making their own ornaments gives you the chance to talk about traditions you had with your family growing up and a way to start new ones. Intermixed into all of that is the opportunity to help your child with letter recognition, fine motor skills and pattern recognition. Here's all you need to start making ornaments with your tot.
Toddler-Friendly Tree Ornaments
Materials Needed:
Table with flat surface and easy to clean (check out our In & Out Activity Table)

Alphabet Beads

Jingle Bells

Pipe Cleaners

Pony Beads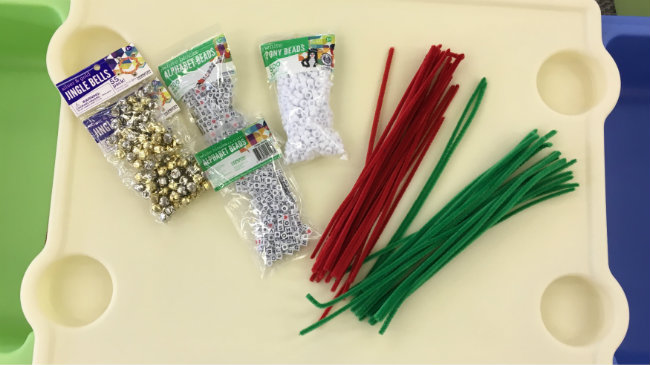 Step 1
Separate and organize the different beads that could be used on the ornament and display in a way that will make it easy for kids to choose.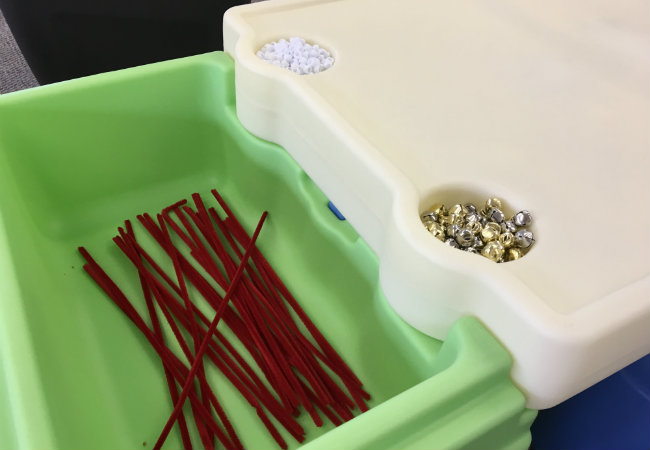 Step 2
Take two pipe cleaners and twist together. We did red and green to be festive!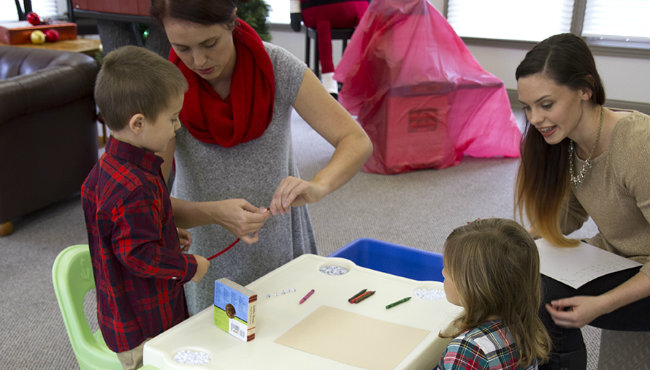 Step 3
Help your child to find all the letters of their name.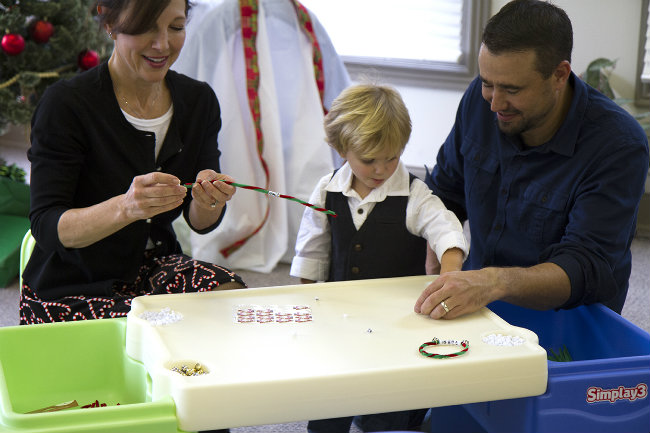 Step 4
Put the beads on the pipe cleaners. Take this a step further and work on creating patterns with the beads.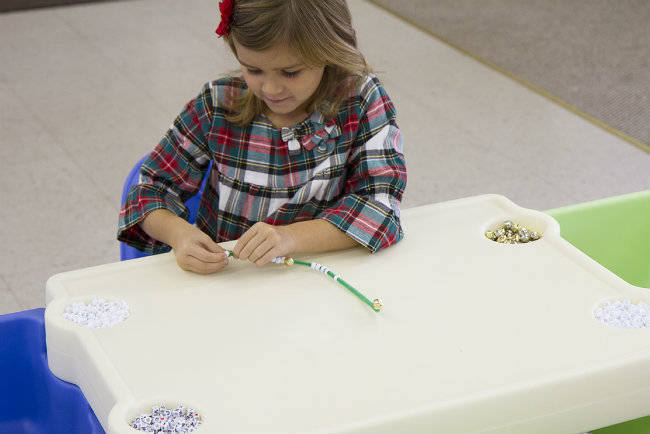 Step 5
Add jingle bells to ends and jingle about for some fun.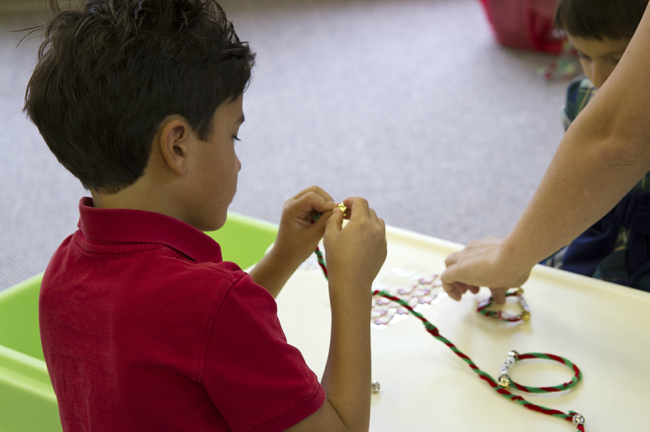 Step 6
Twist the ends together to form a wreath.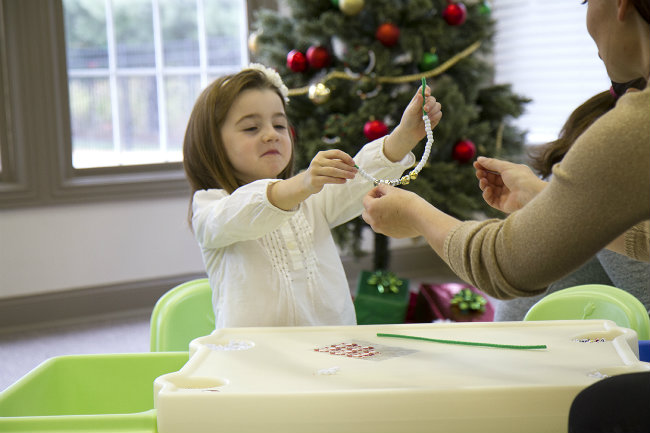 Step 7
Find the perfect place on the tree for the newest ornament.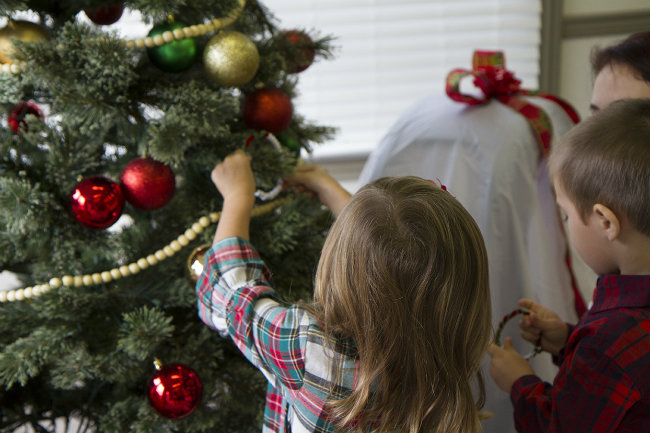 Revisit each ornament on the tree and talk through the special story on how you came about that ornament. This is a wonderful way to pass down stories, talk about the people who are special to you as well as work on colors, relativity (show me the smallest ornament), and create more memories with your little ones.