Planning play when you're on the go can be a difficult task. Will it keep their attention? Did I overpack? How many is too many toys? Having a few toys that can provide many play options is the key, especially when the kids get to visit their grandparents. With a train track on one side and a motorcross course on the other, the Simplay3 Carry & Go Track Table is the perfect solution.
The fun doesn't have to stop with wheeled toys though! Having two recessed areas on the track side opens up a whole new way to play. Simply add a few dinosaurs to the mix and suddenly Grandma's living room has transformed into an archaeologist digging site.
We picked up a couple of inexpensive dinosaur dig kits ($3) from our local ASTRA toy store and the kids got to digging. Not only were they engaged (30 minutes!) but the mess was contained thanks to this portable play center.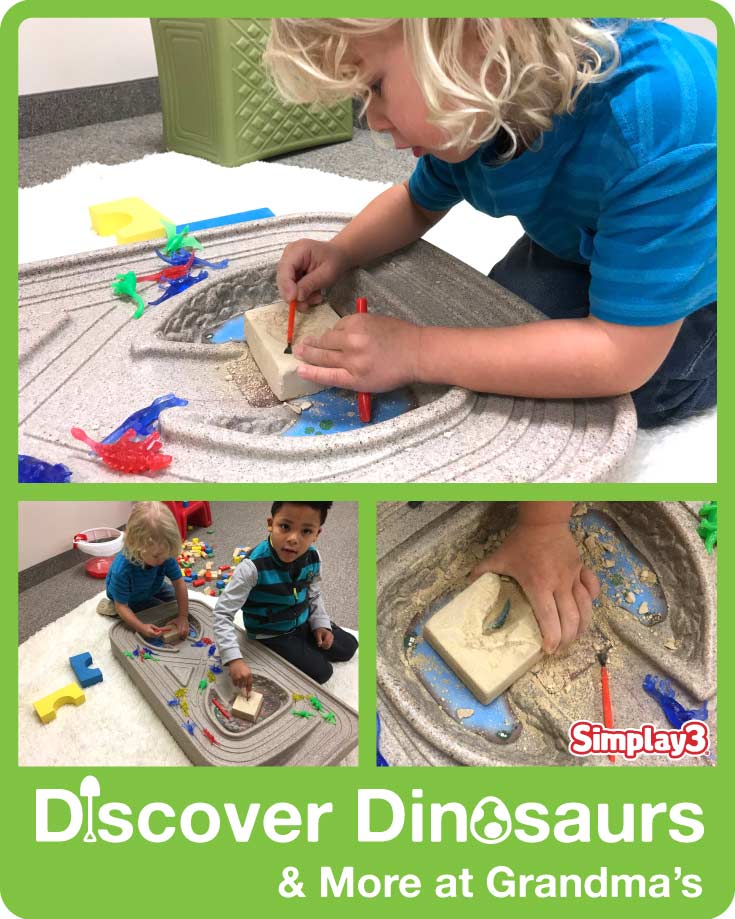 The Carry & Go Track Table is the perfect toy to have at home or take on the road; it's lightweight, takes up minimal space and is a great canvas to let your kids' imagination run wild.