Outdoor play is key to children's intellectual, social and of course physical development. The American Academy of Pediatrics says lots of unstructured outdoor play is critical to the health of children, however with the presence of tablets and tv becoming ever more prevalent many children are seeing a decline in free play time.
A great way to encourage outdoor play is to have toys that encourage free play and creative thinking. Choosing toys for your child's play space can be overwhelming with all of the options available so we'll walk you through some of the basics and some nice to haves.
First and foremost, a water table is key to outdoor summer fun for every child! Water play not only helps cool children in the heat but it is a great way to develop coordination by strengthening gross motor skills. Water play helps children develop in almost every category and is a great unstructured play activity. When a water table is introduced, it can then help develop social skills as well encouraging kids to interact and learn through shared spaces.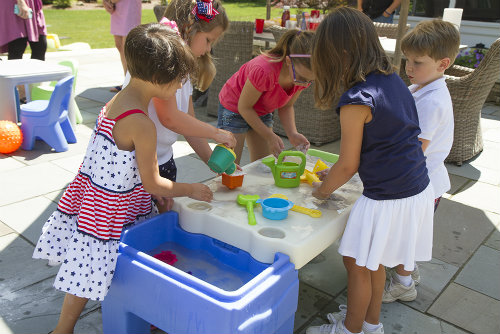 Going along the same lines sand play is equally important, developing sensory skills for children. A sand box is another amazing children's toy perfect for unstructured play and encouraging socialization.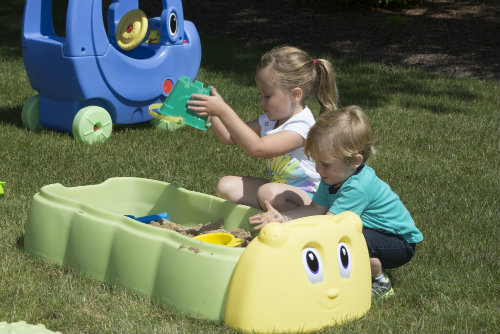 Those are the must haves. Now for the nice to haves.
Children love to feel like they're in a car of their own. That's why a foot to floor or foot to pedal coupe is a great addition to any backyard child oasis. These types of toys are great for getting kids moving and really activating imaginative play.
With Simplay3's Super Coupe Pedal Trike your little one can make believe they're racing at Charlotte Motor Speedway.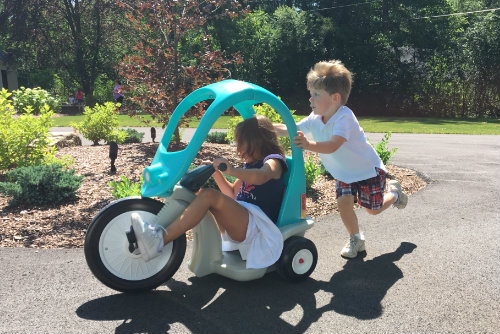 Or with Elly Coupe your child can imagine they're part of their favorite exhibit at the zoo.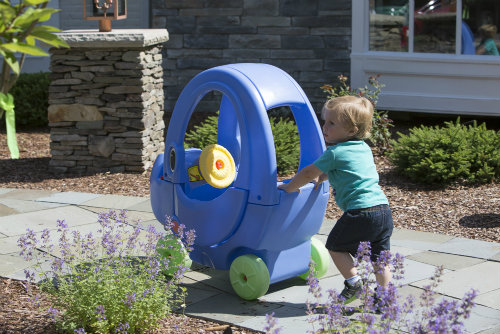 Lastly, it's great to have a children's table and chair set that's easy to clean and store outdoors.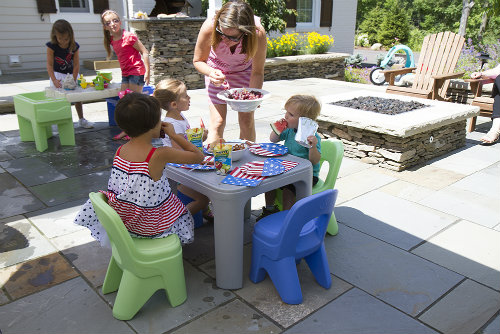 As you're creating the perfect play area for your kids, please consider Simplay3 children's products as we design them for both outdoor and indoor fun so you can get the most out of your toys.