Here at Simplay3, we have you ready to take on the summer with FOUR new toys to spice up your backyard fun! Let's take a look!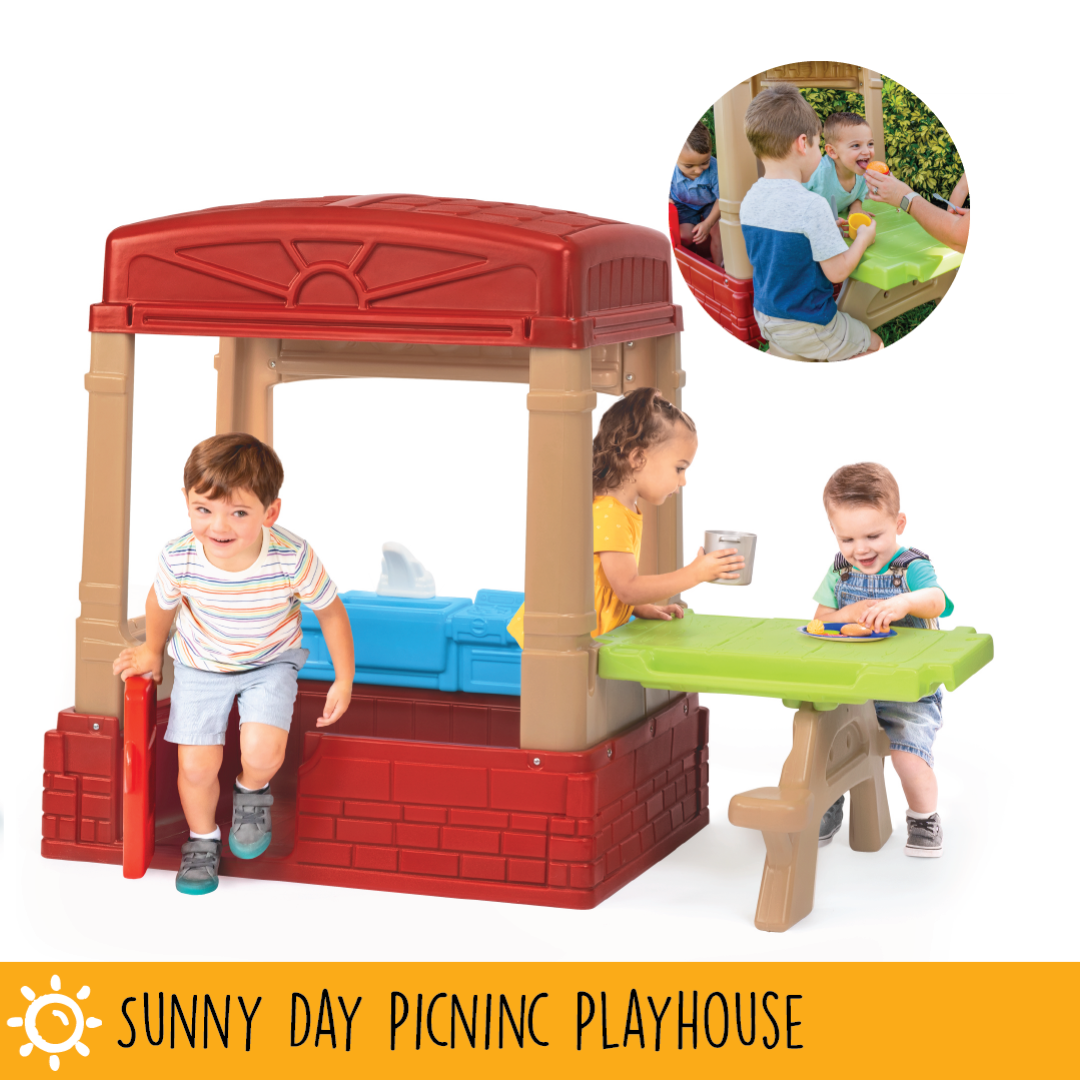 Spark and fuel your little one's imagination with the Simplay3 Sunny Day Picnic Playhouse! Kids and toddlers will love this cozy playhouse and outdoor 2-seat picnic table they can call their own! This indoor or outdoor kids playhouse and picnic set is designed in a cottage aesthetic with a working Dutch door and mailbox slot, a UV and weather-resistant roof for sun and rain protection, a molded-in shelf for small toys, and a full make-believe kitchenette.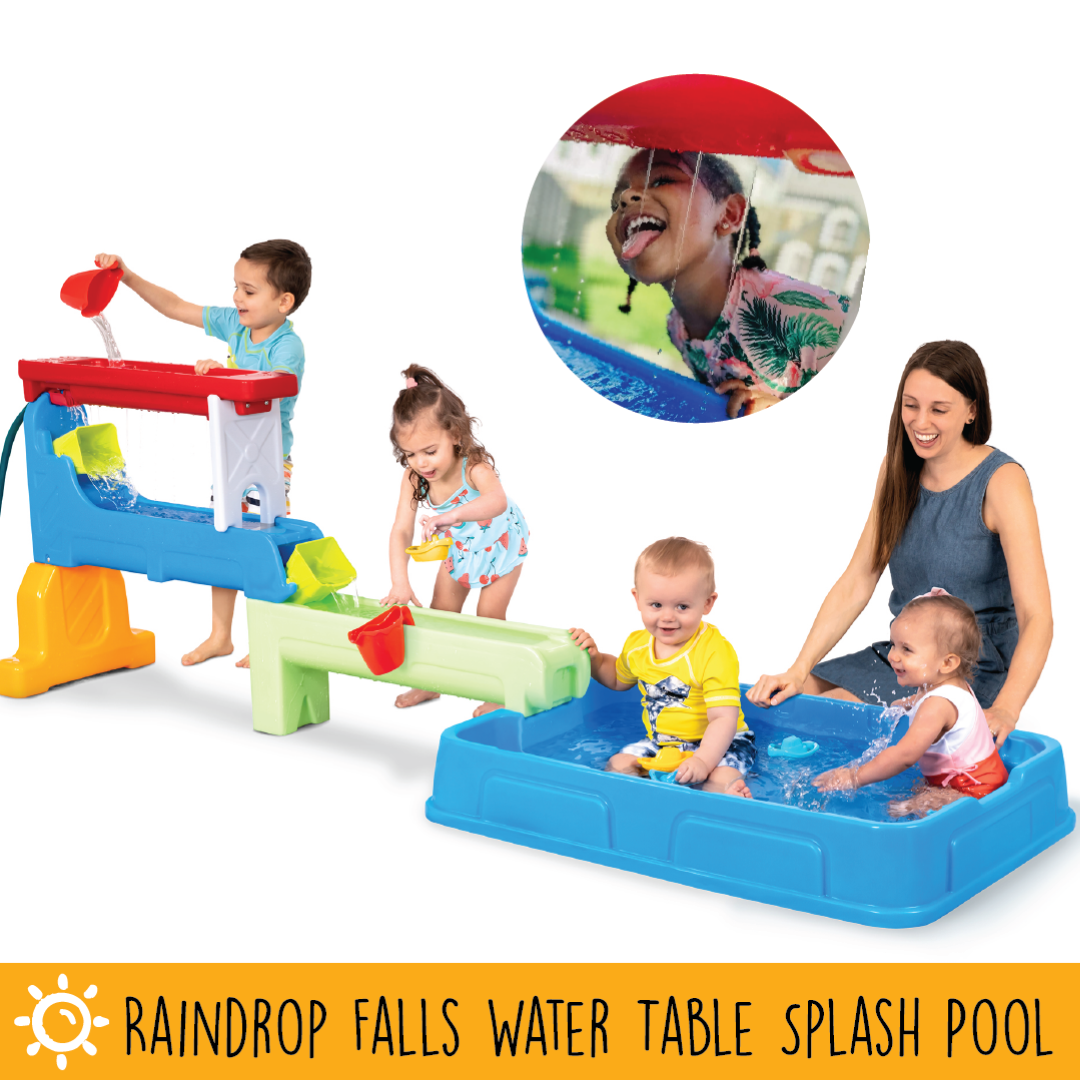 Turn the backyard into a kids outdoor water fun park with the Raindrop Falls Water Table Splash Pool by Simplay3. This multi-level, cascading water play table with splash pool provides over 8 feet of waterway fun with plenty of room for toddlers and kids to play together.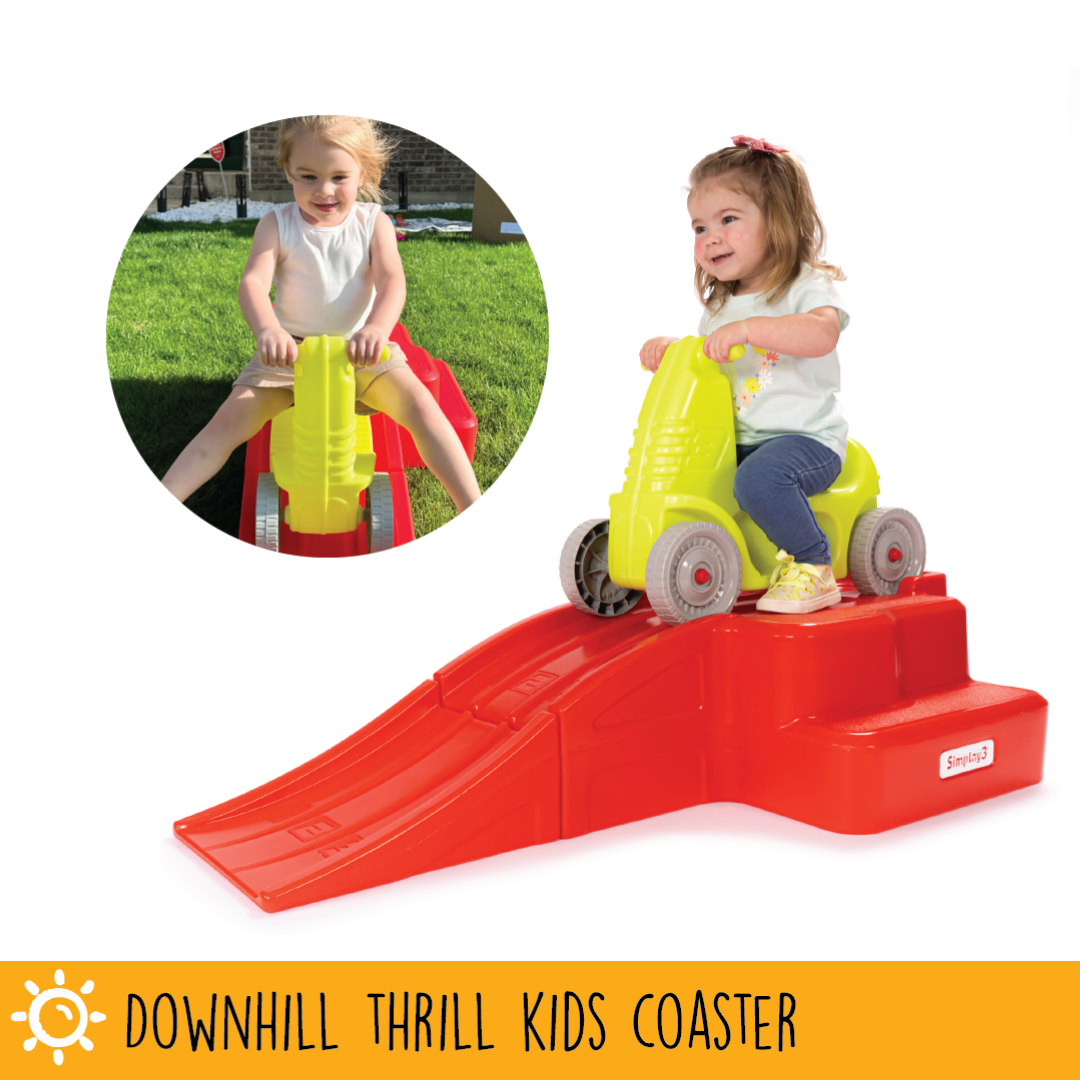 Perfect for your indoor or outdoor playground, the Downhill Thrill Kids Roller Coaster ride on for toddlers is one of the best kids' toys to practice physical skills like balance and hand-eye coordination. Kids build gross-motor skills by pushing the coaster car up the car ramp, climbing the sure foot steps onto the ride-on car, and then coasting down the ramp for a thrilling ride!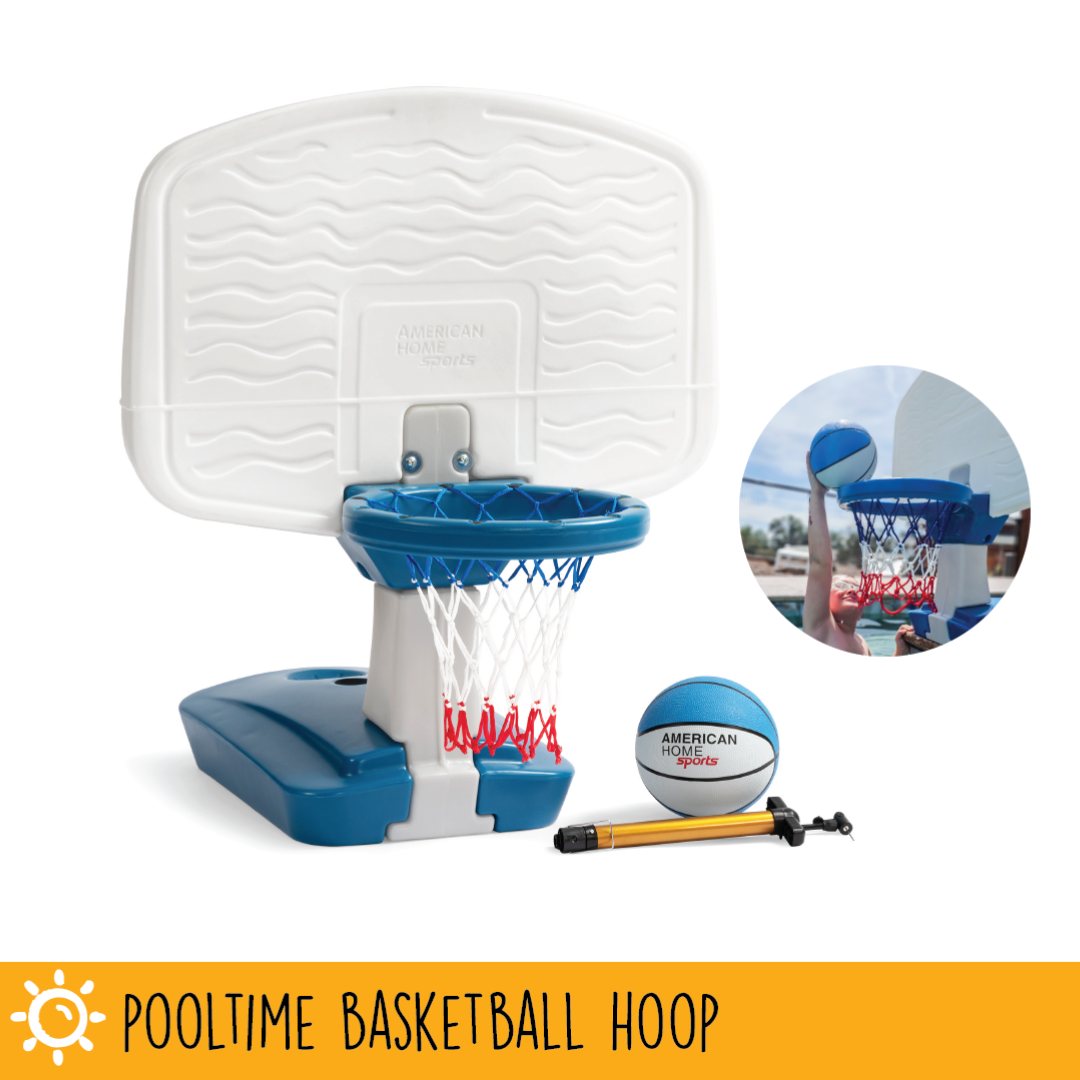 Splash, Shoot and Score! Add excitement and family fun to your swimming pool this summer with Simplay3's Pooltime Basketball Hoop. Providing entertainment for adults, teenagers and kids, this space-efficient poolside basketball set is great for backyard in-ground pools, and can be used with above-ground pool decks, too.
Shop all new arrivals HERE!