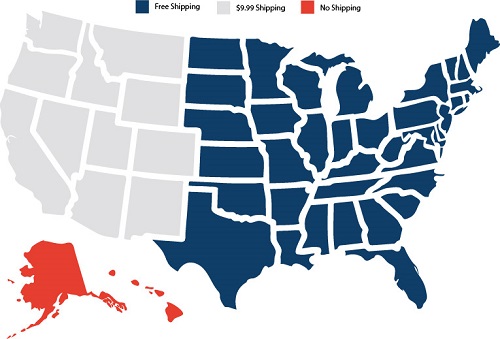 Simplay3 Products are Made in the USA and delivered to the contiguous United States. We do not ship to Alaska or Hawaii at this time. Estimated delivery time is 3-5 days from the date of order.



Prices are delivered to the home with shipping already included in the price!* (*There is an additional $9.99 charge for items shipped to the western half of United States).

Backed by a dedicated customer service team ready to respond with quick resolutions and follow-through, our toll free customer service number is molded into every one of our products ensuring both product and customer satisfaction! Please feel free to call 1-866-855-0100 or Email with any questions.